The best driver in the world – Castrol Driver Rankings for Formula 1 – Nascar – WRC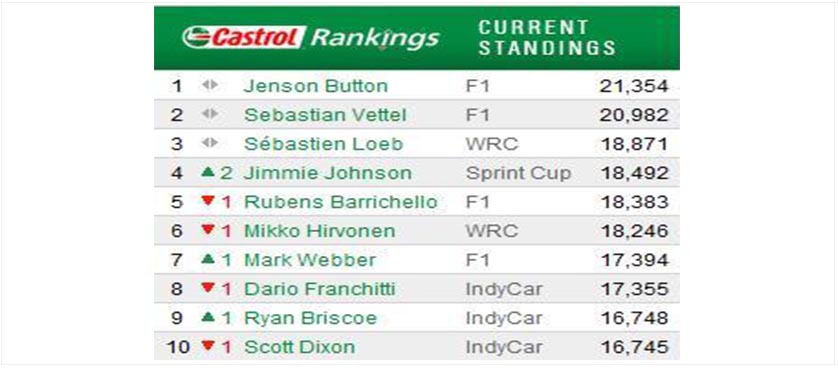 Who is the best driver in the world?
With a wide variety of motorsport competitions in place around the world, this is one of the questions that started many passionate debates, staying for many years on the lips of millions of motorsport fans. Today, Castrol Driver Rankings provides all motorsport fans with a powerful and objective tool for assessing driver's performance and determine who the best driver in the world is.
According with the current rankings, the Castrol Driver Dynamic Table is topped by Jenson Button followed by Sebastian Vettel and Sebastien Loeb.
What is Castrol Driver Rankings?
The Castrol Driver Rankings is developed by a panel of experts and measures every aspect of a driver individual performance in each event they participate at,  taking in consideration world's top 2000 drivers from  47 Championships and more than 650 race events. Among the most important Championships analyzed are Formula1, NASCAR or World Rally Car. However competitions such as World Touring Car Championship, Le Mans Series or IndyCar Series are not missed out.
How is Castrol Driver Rankings measured ?
The points in the Castrol Ranking Dynamic Lead Table are rewarded based only on the drivers recorded performance results in the qualifying rounds and race and takes in consideration measures such as:
# Fastest lap time
# Laps lead
# Positions gained / lost, or
# Race consistency
To ensure an objective ranking across all competitions the points won by each driver are adjusted according with the importance of the competition and number of events held. Being updated on a weekly basis the Castrol Ranking ensures that fans know at any given point in time who is the best driver in the world. Fans can also follow the Castrol Edge Performer category in order to review how their favorite drivers performed on a monthly basis.
Do you want to find out more?
View the Castrol Driver Rankings video presentation below, or visit the official Castrol Rankings website for complete facts and analysis.
Additional resources
References
Image Source: www.castroldriverrankings.com, 2010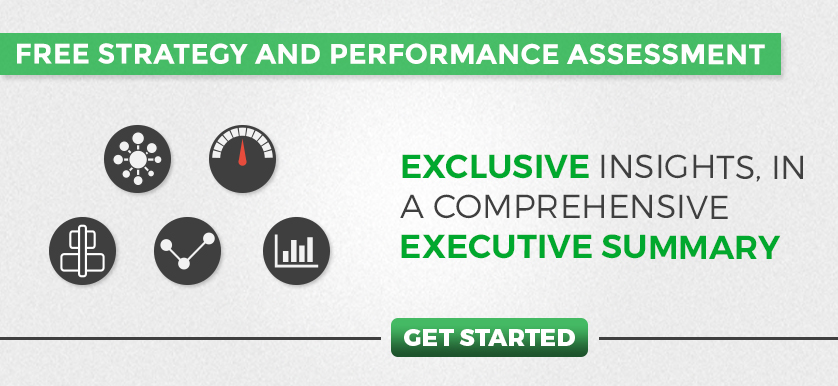 Tags: KPI in Practice, Nascar, Performance Measures, Sports performance