The Amazon choice paradox
It is becoming increasingly frequent to see large companies taking steps towards improving the overall level of employee performance and focus more on talent development, but how far are they faring when it comes to actually investing in such projects?
Become a top-notch professional and improve your business performance by grasping the latest trends and best practices on performance appraisal, employee engagement, performance evaluations and more! Join us for the HR Performance Forum in Jakarta on March 16th, 2016
Over the last years, an interesting approach has been developed by Jeff Bezos, Amazon's CEO, with a few programs we consider innovative.
In 2013, Bezos released "Pay to Quit", a program that offered employees the possibility to leave their jobs and still collect in return a total amount of 5.000 US dollars. It certainly seemed and still seems like an interesting approach, something that would most likely light the imagination of most employees.
And that is precisely the point! Jeff Bezos explained that in his perspective, this attempt generated a new opportunity, not only for Amazon employees, but for an organizational health boost.
The idea behind the program was to give employees a fresh start, quit a job they were probably not enjoying and allow their company to retain the most valuable and loyal employees, who are of paramount importance to achieving long term performance.
Bezos explained his reasoning as follows: "We can't realize our potential as people or as companies unless we plan for the long term."  Now, this is only one of the many atypical choices that Jeff made, because Amazon also launched the "Career Choice" employee program, designed to support students by paying up to 95% of their degree tuition.
What is interesting to mention, and what differentiates Jeff's view from traditional HR performance, is that Amazon did not limit their employees' options; the company even encouraged them to adjust their career path, head towards industries like healthcare, information technology or engineering and drift away from Amazon.
Now, analyzing the entire situation, it certainly seems like something is amiss. Both programs may induce the idea that Amazon is just trying to cut back on the number of employees, but what would be the actual purpose of this action plan?
"The goal is to encourage folks to take a moment and think about what they really want," Bezos said. "In the long run, an employee staying somewhere they don't want to be isn't healthy for the employee or the company."
He explained that his approach is not that complicated, both programs being designed around a common goal, to enable choice.
Enabling choice may be the most important aspect that turned the Amazon strategy into a successful one. Along with providing employees with "The Big Bad Choice", Amazon included in the same envelope a message, reading "please don't take this offer". People would open an envelope saying: I give you the power to choose, I am paying you for your service, but I would like you to stay.
I think we can all agree that we are talking about a completely different take on marketing and performance management, because after all, employees are the ones to "share your story". But this is also the mentality that allowed Amazon's strategy to exceed the classical approach's results and focus on a deeper, emotional level.
Psychology reminds us that all things considered, employees are human beings and one dominant trait that we all possess is to rebel against control, step over limitations and break restrictive rules, but what would happen if you were faced with a choice?
You might find yourself in the opposite situation, where conflict slowly gets diluted and you start concentrating on the individual choices you have in front of you. This is what specialists call reverse psychology. 
By the end of this article, every aspect we have covered has most likely left readers with the positive perception of a company that, not only offers employees a fresh start and empowers them to make choices based on individual goals but also pays for it. This could be a very important lesson we learn from Jeff Bezos, one that we should all have in mind every time we think about employee performance.
Image source: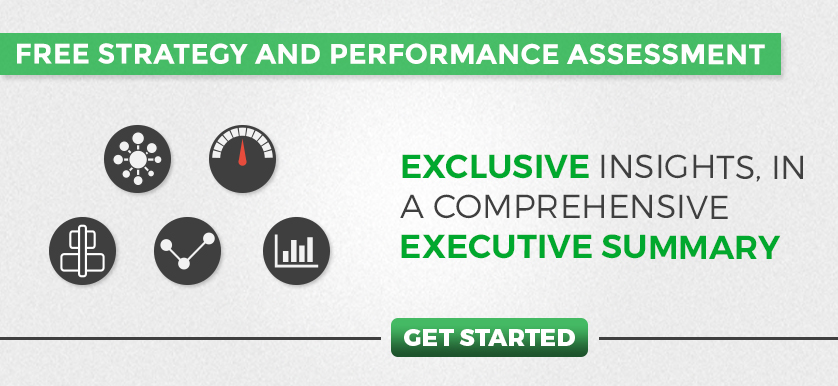 Tags: Development, Employee Performance, Individual Performance, Talent management