The 2013 Mayor's Management Report – New York City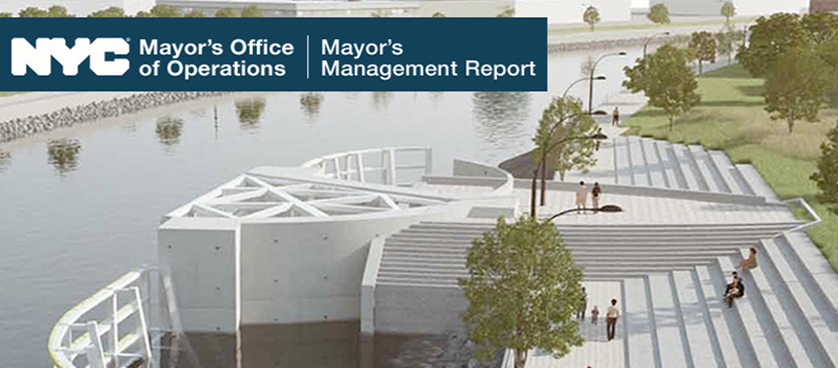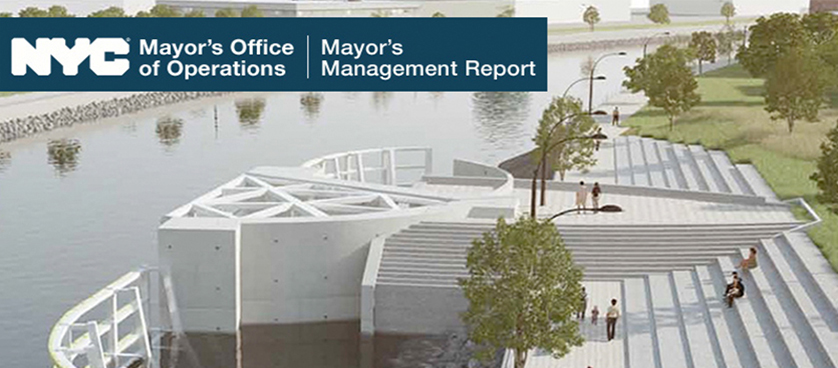 Section 12 of the New York Charter prompts the Mayor's office to present the City Council and the general public with a biannual performance report. The report is an overview of the performance registered from a total of 44 agencies and organizations, and focuses on a list of activities which have a direct impact on the NY people.

The results are compared, when possible, with the 2000-2001 fiscal year results, used as reference to track progress.

The detailed report covers a 12 month period, from July 2012 to June 2013, and it provides a variety of information, beginning with how public funds are spent, to the benefits of the taxpayers. So, what are the major areas and improvements registered by the State of New York?
 The Public Safety and Legal Affairs reports a 36% decrease in major felony crimes and a 42% drop in homicide occurrences, compared to the 2001 fiscal year. Also, major felony crime in public schools shows a relieving 14% drop, following a downward trend. The number of fatalities in unfortunate occurrences, such as fire hazards and traffic incidents registered a significant drop (33%) as compared to the 2012 fiscal year, and an overall 56% decrease, since 2001;
 The Quality of Life report shows some improvement, with an 8% increase in street cleanliness, compared to the 2001 fiscal year, a 90% park cleanliness rate and a 4,5% increase in public library attendance. A moderate improvement was registered at The Department of Sanitation to the Economic Development Corporation, with 4 million square feet of graffiti cleaned-up;
The Health and Human Services Report indicates that the percentage of smoking adults has been steadily increasing, while The Health Department has not reported any new AIDS cases, but an encouraging 24% decrease in adult asthma revisits to emergency rooms, among other aspects;
The Education report presents a favorable 57% decrease in the English proficiency gap and an 84% decrease in math. With an overall improvement in the student graduation standard, since they have started reporting graduation rates, in 2005, a 39% increase was reported;
The Infrastructure and Sustainability report indicates a 23% decrease in water main breaks, as compared to 2001, and a 38% reduction in pollution quantity, which led to NYC being ranked 4th;
The Economy report shows a second consecutive drop in job placement, with a 9% decrease. However, new building jobs have increased with 60% since the 2010 fiscal year. An encouraging increase may be seen in the number of visitors to New York, with a record 52 million visitors in 2013;
Among the highlights from the Administrative Services report, a steady increase in calls and online contacts made to the 311 Customer Service Center is worth mentioning. Other observations include the tax revenue aspects, with projected taxes revenues being relatively low for the period of 2008 to 2013 (an average of $267 million per year).
The report is a testimony of the Mayor's office commitment to transparency and accountability, and it provides the general public a means of evaluating the quality of service, provided via the taxpayers' money.

References:

Image source:

NYC Mayor's Management Report 2013

Tags: Government - State / Federal performance, Government performance, Mayor's Management Report, New York, Performance in USA, Report Analysis


Fatal error: Uncaught Error: Call to undefined function wp_related_posts() in /home/performa/public_html/wp-content/themes/yoo_nano3_wp/warp/systems/wordpress/layouts/single.php:27 Stack trace: #0 /home/performa/public_html/wp-content/themes/yoo_nano3_wp/warp/src/Warp/Helper/TemplateHelper.php(49): include() #1 /home/performa/public_html/wp-content/themes/yoo_nano3_wp/warp/systems/wordpress/layouts/content.php(50): Warp\Helper\TemplateHelper->render('layouts:single') #2 /home/performa/public_html/wp-content/themes/yoo_nano3_wp/warp/src/Warp/Helper/TemplateHelper.php(49): include('/home/performa/...') #3 /home/performa/public_html/wp-content/themes/yoo_nano3_wp/layouts/theme.php(631): Warp\Helper\TemplateHelper->render('layouts:content') #4 /home/performa/public_html/wp-content/themes/yoo_nano3_wp/warp/src/Warp/Helper/TemplateHelper.php(49): include('/home/performa/...') #5 /home/performa/public_html/wp-content/themes/yoo_nano3_wp/index.php(13): Warp\Helper\TemplateHelper->render('layouts:theme') #6 /home/performa/public_h in /home/performa/public_html/wp-content/themes/yoo_nano3_wp/warp/systems/wordpress/layouts/single.php on line 27