The Strategy and Balanced Scorecard Conference in Kuala Lumpur
The Strategy and Balanced Scorecard Conference, a collaborative effort between The KPI Institute and KPISOFT, was held between the 25th and 27th of May and was one of the most notable recent events in Performance Management, where a variety of topics were explored, from business strategy, to organizational excellence.
The conference was designed around three main pillars: exploring the best practices in strategy formulation and implementation, engaging discussions between speakers and presenters  and learning how to use innovation to improve your strategy results.
This event was designed for professionals ranging from CEOs and Chief Strategy Officers, preoccupied with generating, implementing and improving the business plan, to Strategy Managers and Heads of Departments, involved in executing the strategy and continuously improving performance.
Day 1 in retrospect
The following is a list of speakers and the main topics of interest they approached through their respective presentations.
I) Kim Warren, Director, Strategy Dynamics Ltd, United Kingdom – Engineering the Enterprise with Strategy Dynamics business models:
Developing working quantified models that replicate how organizational performance changes over time
Modeling enterprises as "designed systems" to link investments to product development and capacity growth, marketing to customer growth, staffing to capability
Using KPIs and balanced scorecard measures to automate strategic decision-making

---
II) Long Chua, SVP, Project Director, Strategy & Transformation, AXA Affin General Insurance, Malaysia – Executing strategies – main challenges & solutions:
Best practices in implementing a strategy
How to report and monitor strategy execution
Strategic analysis and strategic decisions

---
III) Raja Segaran, Head of Consulting – Corporate Strategy Division, Malaysian Digital Economy Corporation, Malaysia – Strategy and transformation in building a digital economy – case study of Digital Malaysia:
Strategy and transformation in building a digital economy
Measuring outcomes and success
Governance for execution
III.a) Following this presentation, Aurel Brudan, CEO of The KPI Institute, Australia, moderated a panel discussion between Raja Segaran and Dr. Ben Kok Wai Chong, Chief Strategy Officer, Silverstreet, Malaysia, entitled Rethinking the strategy role – data, modelling and agile.
The main points of interest were as follows:
Connecting the strategy managers with external factors and internal stakeholders
Engaging in the strategy process using a balanced scorecard system
Choosing to be an effective strategist

---
IV) Afterwards, the individual presentations resumed, with Rafiza Ghazali, SVP, Head of Strategy & Innovation, Sime Darby Berhad, Malaysia, offering us some of the most important aspects in today's Strategy and Innovation discussion:
Essentials in connecting strategy and innovation
Innovation in organizations
Deploying the strategic process through innovation

---
V) Kah Cheng Lim, Chief of Corporate Services, Human Resources Development Fund, Malaysia – Best practice strategy management:
How to best combine strategy planning and execution, analyzing internal and external factors for strategy execution
Integrate existing organization systems and align the organization around strategy
V.a) A round table was also held, at the end of day one, discussing the complex job of the strategy professional:
How successful CSOs transform their companies
Corporate transformation programs
The ongoing challenges of connecting strategy with the rest of the functional areas

Day 2 in retrospect
A) Kim Warren – Continual Strategy and Implementation with Simulation:
How established strategic tools are useful to position your organization's strategy
Using simulation to move from static choices of position to continual implementation of the strategy
Monitoring and managing performance by using Balanced Scorecard measures from the simulation

---
B) Anuar Rozhan, CEO, KPISOFT, Malaysia – Revolutionizing performance management:
Transition from performance appraisal to performance
Is performance achievement for my organization?
Using technology to automate your performance management system and encourage meaningful regular feedback

---
C) Benedict Ang, Assistant Director, Business Risk Strategy & Efficiency – Asia ANZ Bank, Hong Kong – Cascading strategy at the departmental level:
Performance alignment approaches
Connecting strategy to daily operations
Develop scorecards and dashboards
C.1) Following this presentation, Mei-Lynn Chan, EVP Group Organizational Development and Performance at Maybank, Malaysia moderated a panel discussion between Benedict Ang and Karl Kuffner, General Manager, Asia Pacific, DOBOTEX – PUMA SE Group, Hong Kong, entitled State of Strategy and Balanced Scorecard in 2016.
The main points of interest were as follows:
Factors affecting successful strategy execution
Culture eats strategy for breakfast
Change management as part of strategy execution

---
D) Afterwards, the individual presentations resumed, with Kamarul Ibrahim, Head of Planning and Strategy, Indah Water Konsortium, Malaysia, exploring the best practice in strategy planning. He mainly tackled the following aspects:
Best practices related to formulating objectives, KPIs and initiatives
Linking strategy to projects
Communication strategy

---
E) Sigit Prihatmoko, Head of Strategy Planning Group, Bank Negara Indonesia Tbk, Indonesia – Strategy Execution with the Balanced Scorecard system:
The BSC implementation process
Good practices in using a BSC system
Developing relevant scorecards

---
F) Karl Kuffner – Managing strategy transformation in emerging markets:
The liability of foreignness as a major threshold
How to lead organizational transformation in emerging markets
Common pitfalls in transforming the business
F.1) A round table was also held, at the end of day two, discussing the use of the Balanced Scorecard, in practice:
Sharing learnt lessons in implementing and using Balanced Scorecard systems
Best practices to implementing a balanced scorecard system
How to lead to strategic focus and organizational alignment
Day 3 in retrospect
The third day offered participants a choice between taking part in one of two workshops, which were aimed at enhancing the participants' understanding regarding each workshop's core subject.
1) The first workshop, entitled Balanced Scorecard insights from practice for effective strategy execution, was held by Aurel Brudan, CEO of The KPI Institute, Australia.
It provided a strong foundation towards building a strategic framework based on the Balanced Scorecard Methodology by presenting relevant tools, processes and techniques from practice meant to provide an efficient way in order for the desired outcomes to be achieved.
---
2) The second workshop, entitled Strategy Dynamics – best way of doing business modelling, was held by Kim Warren, Director at Strategy Dynamics, United Kingdom.
The crux of the workshop was tailored around the fact that in recent years, both the method and tools for simulating how businesses function and perform have improved to the point where it is practical, fast and cost-effective to build working business models – easier, and quicker, in fact, than building spreadsheet models that are less useful.
---
Image sources: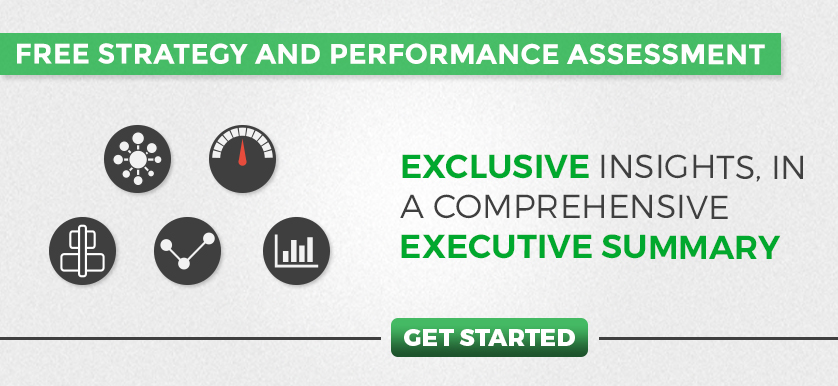 Tags: Balanced Scorecard, Strategy, The Strategy and Balanced Scorecard Conference