Sources of corporate governance – Italcementi Group case study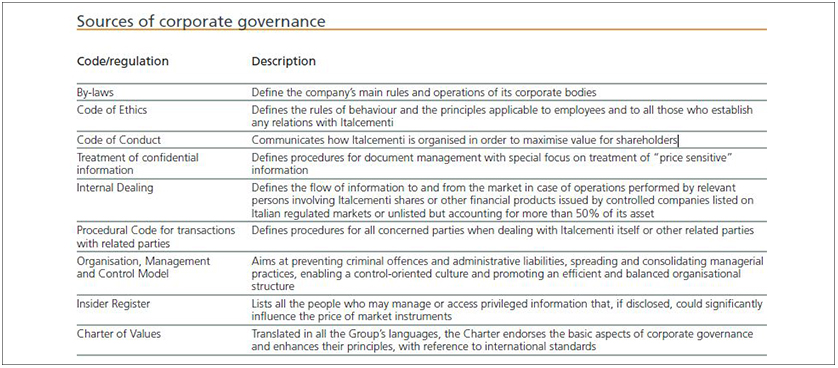 Ever wondered what is corporate governance all about? From 'Code of ethics' to 'Charter of Values', Italcementi Group's 2008 Sustainable Development Report includes an excellent synthesis of its corporate governance taxonomy: Starting from the Group's parent company, Italcementi SpA, the governance system extends to all subsidiaries with the aim of ensuring transparency towards shareholders and stakeholders. Some of the key enablers are:
The Chairman is responsible for ensuring compliance with the Group's principles of corporate governance and for proposing amendments to the Board of Directors.
The Internal Control Committee, reporting directly to the Board of Directors, has the task of identifying and managing all the main corporate risks.
The CEO as the Executive Supervisor of the internal control system.
The 'lead independent' Director and the Manager in charge of preparing the company's fi nancial reports, according to legislation and by-laws.
The corporate governance principles are translated into a continuously monitored and updated operational business structure, providing a clear global picture in terms of shareholding, organizational structures, authorities, powers, processes and procedures. To find out more about measuring organizational governance, visit smartKPIs.com which contains both Governance KPI examples and Corporate Services KPIs in practice reports.

References

Image Source: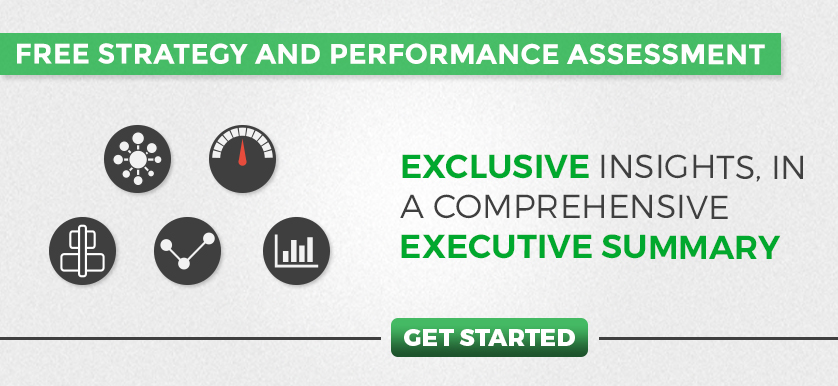 Tags: Italcementi SpA, Performance in Italy, Report Analysis, Sustainability performance