Practitioner Interview: Tor Inge Vasshus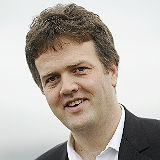 In 2018, the Performance Magazine editorial team interviewed Tor Inge Vasshus, Founder and CEO at Corporater, Norway. His thoughts and views on Performance Management are presented in detail below.
Performance management, to me, is everything, in a way.  It is my life.  It is about identifying where we are, and where we want to go.
Short bio
1. What has been your professional career path and development, thus far?
I worked 11 years in an oil company, Statoil, doing all kinds of corporate control activities, benchmarking, finance, ERP systems, and performance management systems.  I have a master degree in finance and entrepreneurship.  I have also worked two years for SAS Institute, before I started Corporater in 2000.
2. Which were some of the most important moments in your professional development?
For me, it was to see how big companies work, how decisions were made, and how change occurred.  Also, related to that, how KPIs, analytics, and reporting were used to improve performance.  I also really learned why we measured performance—the purpose, and what we wanted to achieve.
At one point, I even approached HR about joining performance management.  They said there was no such job—you have to create it.  I took on a lot of corporate tasks, such as corporate benchmarking, reporting, and almost created my own job there.
Later on, coming from an organization where I didn't have to sell, to come to a software company where I really had to sell, that was a very challenging time.  It was a big transition to learn a new industry, and how to sell software.  I learned a lot about working in a big, international software company.
Both of these were really necessary for me to start Corporater.
3. Were there any books, movies or other influences that were significant to your professional path? In which way?
Donald Duck— 'Button Soup.'  This is more than just a kid's story, it is about making something from nothing.  It is about creating visions, the belief in what we are co-creating.    It might be the best book on entrepreneurship and starting a business.
4. How did you begin your career in the Performance Management field?
I began in Statoil.  I was responsible for benchmarking, corporate reporting, finance, and budgeting.
---
Performance Management – A way of life
5. What does Performance Management mean to you?
Performance management, to me, is everything, in a way.  It is my life.  It is about identifying where we are, and where we want to go.  It is about defining a path of actions and initiatives to get there, and measuring to see if we are on track to meet our destination.
6. What benefits do you see in using Performance Management?
It can be about spending resources in the most optimal way, of holding people accountable for moving toward the destination, communication and alignment of where we are going as a corporation, and also celebration when you reach your goals and targets.
7. Why would you recommend using a Performance Management system within an organization?
It is for the same reasons, of defining where you are going, defining the steps how to get there, holding people accountable along the way, monitoring to see if we are on track with reaching our destination, and celebrating the milestones along the way.
It is to create a systematic approach to all of this, for communication, measurement, create a common view of where you are and where you are heading.
---
Understanding how to win hearts and minds
8. Which are the most challenging aspects in Performance Management?
Buy-in, change, and communication.  Ultimately, it is about winning the hearts and minds of the people.
9. What could be improved in the use of Performance Management tools and processes?
Most performance management software is not fit for the purpose it should serve.  The purpose of the software system needs to be defined better, to ensure it fits what businesses need.
Performance management is a journey-  not a number.  Most systems offer numeric systems for measuring performance.  We need to go beyond that.
10. What do you consider as best practice in Performance Management?
I believe that building-in benchmarking can be a big part of this.  Also, discussing targets and the resources needed to achieve targets, using target setting as an aspiration and not a negotiation, and finally individual buy-in.
11. Which are the greatest achievements in generating value, as a result of Performance Management put in practice, which you have noticed so far in your career?
Move the business in the right direction.  Orchestrate the business story. Benchmarking to create a burning platform that creates the case for change.
12. What is your approach to Individual Performance Management (talent management, succession management, individual assessments, compensation and benefits, etc.)?
I fear that a lot of agility can be lost.  An agile workforce needs to be available to do the right thing at the right time.  If things are too planned out, or employees are locked to a pay for performance model, there can be little incentive for agility. If you need an agile workforce, things need to be placed at a higher level.
13. How can a company's management get the employees' buy-in for the Performance Management system?
Engage your employees—let them participate in how the drivers and cause and effect work.  They know where things can be improved, and what can be changed.  Bring them on board.
---
Learn when to go all in and when to take a step back
14. What do you think of the emerging trend of measuring your performance outside working hours?
People need a balance in life.  People need to relax.  We have enough measurement on us as it is.
15. Are you using any kind of personal performance measurement tools? If yes, please describe how this has influenced your life.
No.  I am more focused on the activities that give the outcomes, rather than measuring things.  Doing the right things is more important than measuring things.
16. Do you have any tips for successfully managing one's work-life balance? What are your thoughts?
This is up to each individual.  I am either all in, or not in at all— always giving 100%– either on or off.  But if other people have other switches, it is up to them.  People need to find their own happiness.   I believe that many people could spend more time on reflection—as we tend to be on auto-pilot.
17. Can you think of a career advice you would offer to Performance Management professionals?
Get out of your office. Try to get silos to communicate, or break the silos.  Create a holistic system that is attached to strategy.  Be a police when needed, a psychologist when needed, or a priest when you need to give hope.  Be open, listen, and find a way together.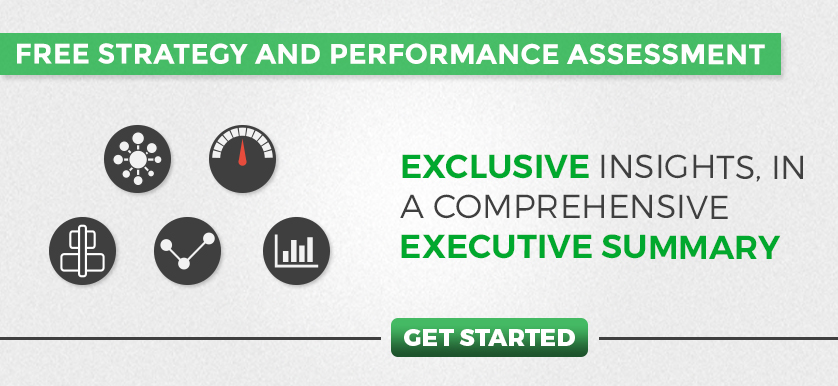 Tags: Interview