Practitioner Interview: Ihab Ibrahim's Take on Aligning Sustainability Targets To Strategy Plan
In an interview with The KPI Institute (TKI) Publishing Team, Ihab Ibrahim Mohamed Alsakkti, a Strategy and Performance Manager at Alkifah Contracting Company, shares his insights and expertise in organizational performance management for the next issue of Performance Magazine – Print Edition.
On the one hand, investing in sustainability is no longer a nice-to-have strategy. But it is absolutely a need-to-have strategy to ensure compliance with governmental and regulatory requirements.
Here is an excerpt of the interview, where Ihab highlights the effect of sustainability in strategy planning and performance management.
TKI: How does benchmarking support the improvement of performance management and target-setting systems? 
Ihab: The goal of benchmarking is to make continuous improvements and implement changes in business models, methods, and services. Therefore, providing a better understanding of customers' expectations is important as customers are the primary data source at every stage of comparison. 
Having a performance management program brings value to the organization because it brings attention to specific and measurable development goals. Benchmarking allows an organization to gain an independent perspective about how well they perform compared to other companies. It also drills down into performance gaps to identify areas for improvement. Benchmarking develops a standardized set of processes and metrics that enable a mindset and culture of continuous improvement.
TKI: What are the key competencies of a Strategy and Performance Manager to succeed nowadays?
Ihab: Key competencies of a strategy and performance manager are the ability to identify potential strengths, weaknesses, and opportunities for improvement. Strategy and performance managers should collaborate with the senior executive leadership in setting the corporate vision and define the road map and strategic objectives to achieve the company vision. 
Strategy and performance managers should lead and manage corporate departments to implement the business' long-term strategy through identifying specific time and resources needed to meet business goals. They should be capable of developing a business plan that will be implemented by reviewing and establishing strategic priorities and converting them to quantitative and actionable plans. These managers should know how to evaluate potential threats and establish plans and initiatives to minimize them to help the management understand and manage expectations, which helps improve relationships with key stakeholders. 
Also, a strategy and performance manager should develop and recommend viable scenarios for mitigating any potential risks and develop risk reports for the senior management and business leadership. In addition, they develop and manage the corporate performance scorecard to forecast and analyze company performance. In return, this helps facilitate accurate budgeting, resource planning, and goal setting.
TKI: How is sustainability impacting the way organizations conduct strategic planning and manage performance? Any specific sustainability aspects you would like to mention?
Ihab: Sustainability becomes not only an evolutionary driver of organizations but also an essential component of organizational strategies to secure a competitive advantage through the exploitation of new ways. It is to differentiate their offerings by increasing sustainability and maximizing the focus on enhancing the well-being of society and the environment. This can be achieved by aligning sustainability targets with the different stages of strategic planning as well as considering sustainability indicators as part of the corporate performance scorecard. 
On the one hand, investing in sustainability is no longer a nice-to-have strategy. But it is absolutely a need-to-have strategy to ensure compliance with governmental and regulatory requirements. Companies are increasingly defining and communicating their sustainability strategy, vision, roadmap, and initiatives (an example is the carbon footprint initiative) because they believe that they can benefit from it in many ways. Benefits are not only in the potential to increase profits and revenues and lead to superior financial growth but also acquire other benefits such as innovation. It forces people to think differently and out of the box. 
The saying "When status quo is no longer an option, creativity takes over," applies in today's world. Environmental sustainability aims to improve human welfare through the protection of natural resources (i.e., land, air, water, minerals, etc.). Sustainability objectives, initiatives, and programs are defined from a strategic plan. It is to enable a business to move to a higher level of sustainability, balancing costs with environmental benefits and the impacts on the community in order to protect the environment for the existing and future generations.
TKI: What are the recent achievements in generating value from performance management in your organization?
Ihab: The implementation of the performance management system helped the company keep employees engaged through regular feedback on a monthly or quarterly basis to solve problems, adjust goals as necessary, and refresh their focus on the goal. Also, the performance management system supports the company in retaining talent when they have frequent meetings with management to discuss performance and receive training so that they are more likely to stay with the company. 
When employees see that their management team puts in the work to develop them professionally, help them succeed with their goals, and reward performance consistently, they are more incentivized to stay with the company and work harder. 
Performance management also created a need for management to consistently focus on company strategic objectives and revisit and adjust them in light of new technology, changes in the market, or other factors throughout the year.
---
To read the full interview, keep an eye on Performance Magazine – Print Edition to be released in July 2022. Visit The KPI Institute's LinkedIn page and website for updates.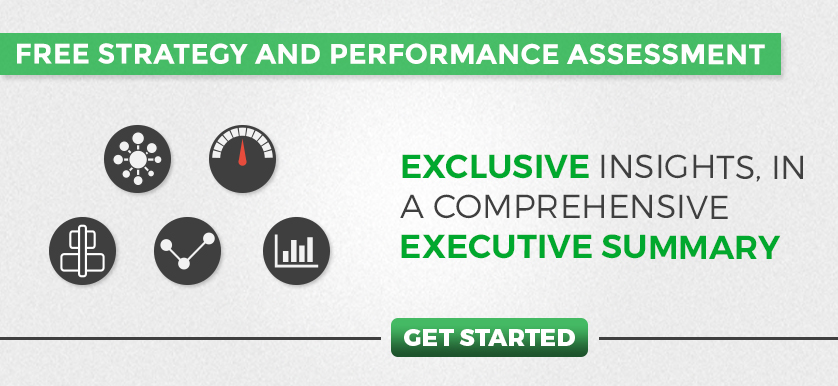 Tags: managing sustainability, Organizational Strategy, Performance Magazine - Print Edition, Performance Management, Strategy planning