Performance based pay. What can go wrong?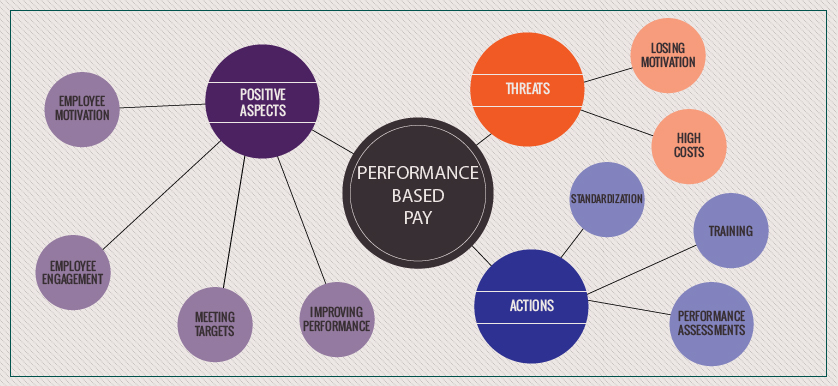 Motivational. Rewarding. Engaging. Performance driver. These are just a few of the words that are usually used to describe performance based pay systems. To this point, nothing wrong, you could say. Indeed, from the employees' point of view, performance based pay could be nothing but beneficial. But realistically, how much would the company benefit from this type of system? Can it become harmful for the organization's overall performance?
At its core, a performance based pay system is a constructive means of triggering the employees' motivation for reaching specific targets, which will eventually boost the company's performance. In order for this to happen, the system should be correctly understood and implemented and, even more importantly, accepted by employees. This all needs to be supported by an organizational culture that nurtures performance.
But are culture and good intentions enough to make this system successful? Definitely no. In order to implement a performance based pay system that achieves its objectives, there are some conditions an organization should meet.
First, there is the need to be well informed, both as an employer and as an employee. The first one needs to understand how the system works and how to connect it with standardized assessments, while the later should be informed in order to embrace the change in focus, from seniority and position related pay to the performance based one. This need could be addressed through customized training, for example.
Then, there is a strict and standardized assessment system. Imagine how you would feel if your performance was assessed differently than your colleagues', without having a standardized process for it. The feeling could be easily defined through terms like chaos, frustration and demotivation, which would lead to low productivity. Also, the system's consistency could be ensured by periodical, well established assessments and, in order to ensure fairness, a checking system could be a good idea.
It is well known that decisions in the business sector have to be based on data and facts. On this principle, the decision of implementing a performance based pay system should be made taking into consideration both the costs and the benefits for the company. So, before implementing such a system, ask yourself: how long can the company sustain the program? How will you ensure effective, realistic and fair assessments? And, the most important, what are the reasons behind it?
Adelina Chelniciuc. Publishing & Media Manager. The KPI Institute