Performance Management in ASEAN: Academic Mehran Nejati Ajibisheh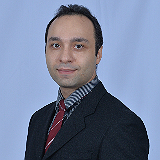 The KPI Institute's Performance Management in 2014: ASEAN Special Edition report is built on the belief that a balanced approach in such research endeavors can only be achieved by triangulating the opinions of practitioners, academics and consultants alike. In 2014, Mehran Nejati Ajibisheh, Senior Lecturer/Six Sigma Green Belt Consultant at the Graduate School of Business, University Sains Malaysia (USM), Malaysia, was one of the academics who offered us rich insights into performance related research and trends.
"I personally use a customized Balanced Scorecard for measuring my personal performance. I have been using it for the past 6 years and have seen considerable impact on my personal and professional life."
What does the term Performance Management mean to you?
Performance management refers to the process through which we can plan goals and objectives for different layers of the organization, both individually and collectively, monitor the progress towards achieving the goals, and review them leading to identifying areas for improvement. Simply put, it is a close-loop for monitoring the process of planning goals and taking actions to implement them with the objective of performance improvement.
---
What drives interest in Performance Management?
We know that we cannot manage what we cannot measure. In the same vein, to ensure achieving an improved performance, we require to assess and manage performance. In my opinion, the key drivers for the interest in performance management include improving the quality of work and empowering employees.
---
What are your thoughts on the relationship between Performance Management at organizational, departmental and individual level?
In my opinion performance management should be observed comprehensively from the organizational, departmental and individual level. None of these levels can be seen in isolation and separated from the others. Similar to a chain of events, the performance at individual, departmental and organizational levels are inter-connected and correlated. To achieve an optimal and sustainable performance improvement, an organization needs to excel at performance management in all these three levels. The problem with some organizations is a narrowed focus on departmental and individual performance improvement, without taking into account the big picture and how these improvement efforts should be aligned with the organizational performance management.
---
What are the 2014 key trends in Performance Management from your point of view?
Some of the growing trends in Performance Management research, in my opinion, include Performance Management across value chain, social Performance Management, and ethical Performance Management approaches.
---
What aspects of Performance Management should be explored more through research?
Future research studies may put more emphasis on social Performance Management and develop frameworks and approaches regarding ethical Performance Management. Moreover, in keeping up with recent technological advancements, future Performance Management systems should also utilize social media, which allows a real-time and a year-round feedback system.
---
Which companies would you recommend to be looked at, due to their particular approach to Performance Management and subsequent results?
Google
Jelly Belly
Porsche

---
Which are the main challenges in today's Performance Management practice?
In my opinion, one of the key challenges in Performance Management practice is determining the appropriate reward, and linking it with performance objectives. People have different needs, expectations and desires. Therefore, determining a universal performance reward for different people within a department or organization can be challenging. Another issue relates to the resistance by the employees to the new Performance Management approach. To overcome this challenge, organizations can start with a small initiative and build on the success obtained from the initiative in bringing more people along, and minimizing their resistance.
---
What do you think should be improved in the use of Performance Management tools and processes?
People's understanding and awareness on how these tools and processes can benefit organization and employees should be improved. Without a vivid understanding of the benefits of Performance Management tools, they will simply be treated by employees as just another tool.
---
What would you consider best practices in Performance Management?
Best practices in Performance Management consists of those practices which have allowed both an organization and its employees to excel at organizational and individual levels, respectively, and facilitated the achievement of organizational goals and mission.
---
Which aspects of Performance Management should be emphasized during educational programs?
Since an organization does not operate in vacuum and its performance is evaluated with regards to its impacts on the community and its stakeholders, I believe a 360 degree Performance Management approach should be emphasized in educational programs, to examine the expectations of key stakeholder groups. Stakeholder expectations should be considered in designing and planning a successful Performance Management system.
---
What are the challenges practitioners usually encounter when trying to achieve higher levels of proficiency in Performance Management?
Lack of connection and integration among performance management approaches at individual, departmental and organizational level can cause some challenges. Moreover, practitioners usually face difficulty in getting all managers on board. Additionally, if the Performance Management fails, it might cause tension in the organization and create greater resistance among pessimists. Therefore, a full support by leaders and top management in the organization is essential.
---
If you are to name, in a few words, the main aspects governing Performance Management today, what would they be?
Stakeholder expectations and demands (which are conflicting at times!)
Ethical leadership (trade-off between self-interest and organizational interest)
---
What is your opinion on the emerging trend of measuring performance outside working hours?
I am in favor of measuring performance outside working hours, as long as it does not burden people and cause more work-related pressure for them. We should ensure maintaining a balance in whatever effort we are making.
---
Are you using any kind of personal performance measurement tools? If yes, please describe how this has influenced your life.
Yes. I personally use a customized Balanced Scorecard for measuring my personal performance. I have been using it for the past 6 years and have seen considerable impact on my personal and professional life. It has helped me to have clear objectives that I am targeting for in various aspects of my life, and has provided me with a sense of achievement and satisfaction when I see my progress towards achieving my objectives.
---
Do you have any tips for successfully managing one's work-life balance? What are your thoughts?
Work-life balance is one of those important issues that we often neglect in our busy daily life. Stop falling into the trap of only focusing on your work and ignoring your family and friends. Alongside our professional life, we all have a personal life that we should live happily and successfully. Without peace of mind and satisfaction in your personal life, you cannot perform at the peak in your professional life either. When I feel overwhelmed with work, I always remind myself with this quote by Steve Blank, who said, "When you're gone would you rather have your gravestone say, 'He never missed a meeting,' or one that said, 'He was a great father.'"
---
We are developing a database of Performance Management subjects and degrees. Which are the subjects/degrees you have come across and at which university? (i.e. subjects or degrees such as the Masters in Managing Organizational Performance)
Some examples include:
Strategy and Performance Management – Georgetown University, School of Continuing Studies
Master of Commerce (Performance Management) – The University of Adelaide
MBA in Organizational Performance Management – Regis University
MSc in Performance Management and Workplace Learning  – University of Leicester, School of Management
---
For more interviews with specialists in the field, peruse through our report Performance Management in 2014: ASEAN Special Edition! Should you be interested in having your interview featured in one of our publications, contact us at [email protected]!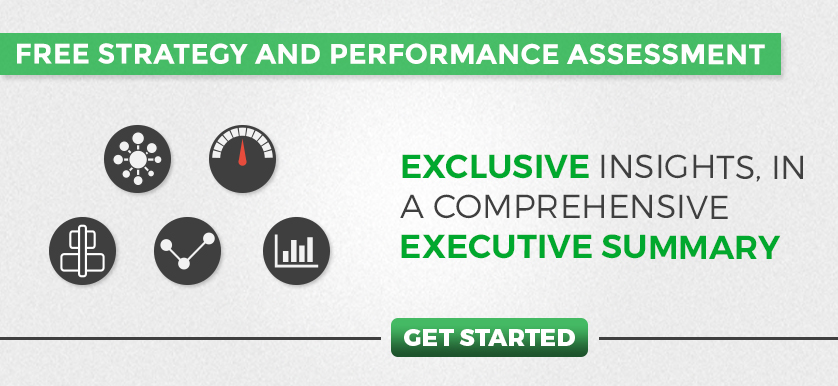 Tags: Academic, operational performance, Performance Management in 2014: ASEAN Special Edition