Performance against targets – SABMiller Sustainability Assessment Matrix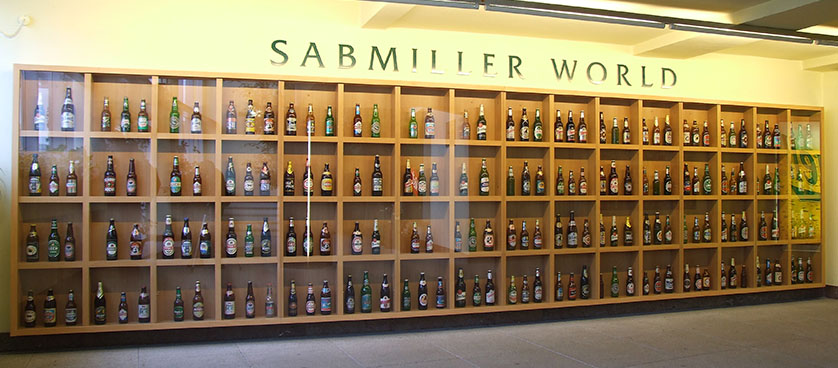 SABMiller plc, one of the world's largest brewers present across six continents, implemented the Sustainability Assessment Matrix (SAM), a bespoke management system (SABMiller, 2011) that enables the company to monitor the performance of the operating businesses against the 10 sustainable development priorities set:
Discouraging irresponsible drinking;
Making more beer but using less water;
Reducing our energy and carbon footprint;
Packaging, reuse and recycling;
Working towards zero-waste operations;
Encouraging enterprise development in our value chains;
Benefiting communities;
Contributing to the reduction of HIV/Aids;
Respecting human rights;
Transparency and ethics in reporting our progress (SABMiller, 2011).
The Sustainability Assessment Matrix (SAM) is a reporting portal that enhances the group and its subsidiaries to measure their performance, based on the assessment criteria established for each of the priorities, that evaluates the performance on an ascending scale: from level 1 (minimum standard) to level 4 (best practice):
Data collection process:
Operations complete a SAM self-assessment every six months as part of the business reporting cycle, which are then compiled as results into scorecards that show the performance at operation, region and group levels.
Data usage:
The results are included into action plans to improve the performance and monitor progress against specific targets, which are then integrated into local, regional and group-level strategic plans as well as team and individual goals;
Moreover, the data in used for external reporting: in the Sustainable Development report, in meeting the commitment to the UN Global Compact and when answering questions from external stakeholders;
The performance criteria are important when setting standards for future business planning – for example, the minimum water and energy – efficiency levels for the construction of new breweries (SABMiller, 2011).
Setting level 3 or 4 of the assessment criteria as performance targets in all 10 priorities at the same time may not be realistic, therefore regions and operations can select the top priorities over the short term for themselves, based on local needs and circumstances. With clear defined levels of performance, the Sustainability Assessment Matrix provides a tool for measuring the performance by operation against the stairway criteria.
For more information about the performance management and measurement reports of SABMiller, please visit our KPI in practice section, containing a free online catalogue of reports that illustrate the use of performance measures in practice by organizations from around the world (smartKPIs.com, 2011).
References:
Image Source: