Key performance indicators in the oil & gas industry – British Petroleum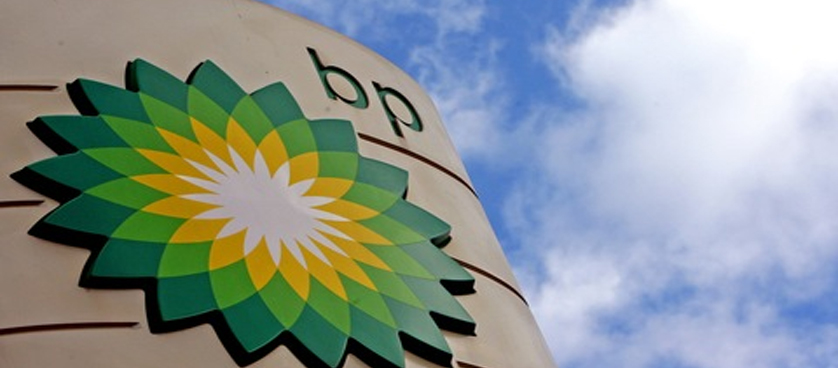 British Petroleum (BP) is one of the world's leading oil and gas companies operating in over 80 countries. Meeting the growing demand for energy in a responsible manner represents BP's strategy to create value for its shareholders. The company strives to be a world-class operator and a good employer. Focusing on safety is the top priority for everyone at BP, as they operate in a high-hazard industry.
Upstream and downstream are the two main business segments of BP. The upstream segment is responsible for oil and natural gas exploration activities, field development, production, storage and processing. The downstream segment is the product and service-led arm of BP, which includes activities such as: manufacturing, transportation, and supply of oil, petroleum and other services related to retail customers.
Referring to how the board evaluates the group's performance, a wide range of Key Performance Indicators is used to meet BP's strategic priorities, like safety, environmental and social responsibility, trust, and value. The following graphics illustrate some of the KPIs monitored by BP: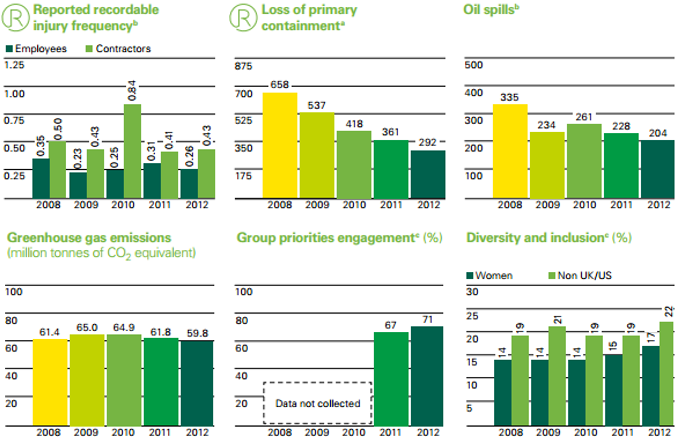 Other safety-related KPIs closely monitored and reported by the British Petroleum company are:
Workforce fatalities
Days away from work
Recordable injury frequency (%)
Safety and environmental fines ($)
Each performance indicator used by the British Petroleum company has a definition, a calculation formula, a visual representation of the results and a brief explanation about what has influenced the outcomes during the financial year.
We can notice that the KPI naming is standardized, but not all KPIs have a symbol. For instance, we can add '#' as a symbol for Workforce fatalities and Days away from work. Moreover, it is recommended to add these symbols at the beginning of the KPI name, because it is easier to read and understand it.
All these KPIs are under periodic review and their relevance to BP's strategic objectives is regularly tested. The ones with the 'R' symbol are reflected in the annual bonus element of executive remuneration, according to target achievements. The reasoning behind this decision was to "help ensure that the focus of board and management is aligned with the interests of their shareholders".
---
For more KPI examples related to the industry you can visit Oil and Gas KPIs or if you are interested in the HSSE area (Health, Safety, Security and Environment), you can find over 250 KPIs examples on the smartkpis.com platform.
Image source: