How to ensure differentiation between objectives, KPIs and initiatives?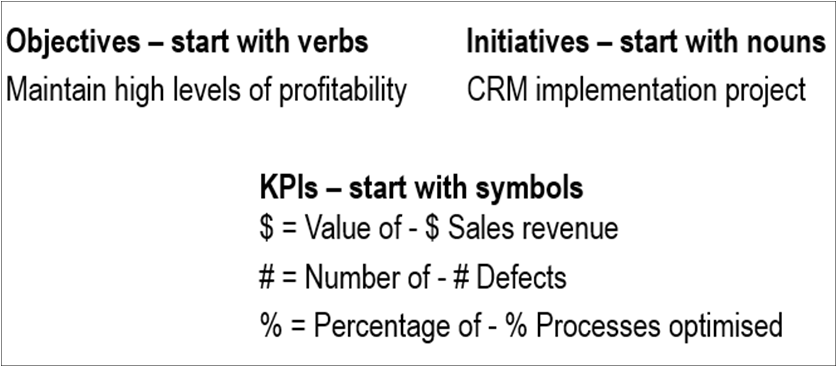 Proper standardization is pivotal in setting the right ground when embarking on the road to establishing a performance management system. This standardization will ensure proper differentiation and understanding of performance management tools and principles.
All KPIs should start with 3 types of symbols: $ = Value of; # = Number of; % = Percentage of. This approach will guarantee that KPIs will be easily differentiated from other terms in a performance report. Furthermore, using this technique will ensure efficiency in KPI naming and space usage by eliminating redundancy.
Objectives do not need to be complex and overcrowded with information, they can be simple statement as long as they start with verbs and define something that the company wants to achieve. Complicated objective statements can create confusion within the organization and are difficult to communicate both internally and externally.
Initiatives, on the other hand, are projects that serve getting things done in terms of accomplishing an established objective. Initiatives are recommended to start with nouns, in order to clearly differentiate them from objectives.
This approach will ensure a correct use of performance management terminology and, as a result, will contribute to establishing a standardized framework, in terms of tools and professional vocabulary, which will facilitate and nurture understanding and communication within an organization.
References:
Image source: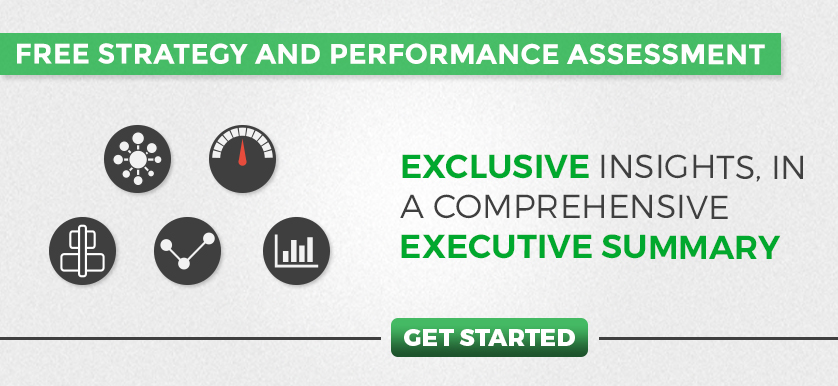 Tags: Ask the Experts, initiatives, Objectives, Terminology