Expert Interview: Jihan AlSherif, Principal Consultant – Business Transformation at Software AG, Bahrain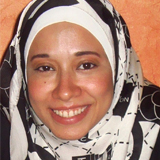 The KPI Institute's Performance Management in 2014: GCC Special Edition report followed one of our most important editorial rules, namely the triangulation of opinions gathered from practitioners, academics and consultants alike. In 2014, Jihan AlSherif, Principal Consultant – Business Transformation at Software AG, Bahrain, was one of the consultants who offered us rich performance related insights.
"Performance management is not a means to expose anyone: one of the major obstacles in performance management is using it as a stick that promotes a blame game. We are all one team."
1. What does the term Performance Management mean to you?
Performance management is the link between delivery and improvement.
2. What drives interest in Performance Management?
Without performance management, you are driving blindly. Performance management provides insights into the organization's performance. This will drive the organization to understand its weaknesses, and focus on what matters. Digging deeper into the performance management results, will allow the organization to understand the root causes, and the driver's model, of why they are performing the way they are. This will allows the organization to address the right issues, and capitalize on its strengths.
3. What are your thoughts on the relationship between Performance Management at organizational, departmental and individual level?
To gain the full benefit of implementing performance management, it is essential to cascade the performance management framework and implementation to all levels in the organization. Without providing a line of sight through all levels of the organization, it will be hard to understand the true root causes of performance issues. Moreover, this will reduce employees' commitment, and impair their understanding of how their work is contributing to the overall organization's objectives. Having said that, this does not mean that you need to implement your performance management initiative at all levels of the organization from day one, but rather follow a phased approach to ensure the success of this key initiative.
4. What are the 2014 key trends in Performance Management from your point of view?
The use of big data in performance management to provide insights and analytics is definitely one of the main trends of 2014 and beyond, which will continue to evolve.
Another trend would be data visualization and telling the story behind the numbers. It is absolutely crucial that employees, managers, and executives are provided with the results of performance in an easy and understandable way, using tools that provide the data in a more intuitive, more graphical, and highly interactive way.
5. What aspects of Performance Management should be explored more through research?
Integrated performance management: an integrated approach is extremely important in telling the story behind the performance numbers. There are frameworks out there that create the link between strategic objectives and KPIs, as well as emphasize on cascading the measures to the various levels of the organization. I have been using Kaplan and Norton Balance Scorecard approach for this with the various clients I have worked with.
I think the matter needs to be researched to provide more ideas and frameworks that work for the various organization sizes and industries. Also, having software tools that visualize the process and provide ease of implementation with the intelligence to cover gaps in the implementation and highlight potential risks would also be useful.
As I said, this already exists, but I think we need more research into it and its various aspects, to provide practical implementation frameworks accompanied with intelligent tools.
Predictive analytics: in today's performance management world, numbers are being provided of past performance, and analysis is performed on those numbers to make certain decisions. But we also need to get closer to real time analysis, and predictive analytics. This would be primarily driven by big data analytical tools, and powerful IT infrastructure in place that is agile to provide real time analytics, and predictive analytics. This should not be only about IT, but also about the accompanied business framework and processes in place to support this environment, and make use of the results provided to steer your organization to achieving your objectives.
6. Which companies would you recommend to be looked at, due to their particular approach to Performance Management and subsequent results?
N/A
7. Which are the main challenges in today's Performance Management practice?
Lack of Buy-in: stakeholders not understanding the objective of this initiative or, even worse, use this initiative to increase the gap between departments in creating silos. Moreover, lack of buy-in will result in lack of commitment and reduced value. Securing buy-in, and ensuring that the objective is clear, realistic, and constantly communicated is crucial to the success of performance management.
Institutionalization of performance management: in some of the implementations I have seen, KPIs and performance management is only used for executives and senior management. We need to ensure that we tackle performance management in a way that reflects the true performance, and ensure that we understand the root causes behind the results.
The story behind the numbers: Often, performance management is perceived as complex reports with graphs, and discussed in long and boring management meetings. And each of the managers needs to stack up their ammunition and reasons of why the results are the way they are. This is all counterproductive, and does not reflect the true value of performance management. Unless the implementation is truly about understanding the story behind the numbers, and working together to improve the performance without pointing fingers, the stakeholders will lose interest, and the value of the implementation will diminish with time.
8. What do you think should be improved in the use of Performance Management tools and processes?
Ease of use;
Simple and integrated processes;
Data visualization;
Paying special attention to buy in and change management.
9. What would you consider best practices in Performance Management?
Linking performance management to the organization strategic objectives;
Provide a clear line of sight between the various levels of measures;
Focus on buy in and change management;
Adopting a phased approach;
Ensure that we measure what matters;
KPIs should be SMART;
Don't show numbers and graphs, tell the story;
Communicate, communicate, communicate.
10. Which aspects of Performance Management should be emphasized during educational programs?
Change management: one of the most important aspects of implementing any management framework is the change management in order to ensure that you understand the environment and implement the right solution. Some of the aspects I have experienced are:
-Performance reviews are not the same as performance management: this is a major misconception that I have seen in many organizations. From what I have seen in some organizations, the performance reviews, or appraisals, performed by HR are considered performance management. In fact this is only one part of a much bigger framework.
-Performance management is not a means to expose anyone: one of the major obstacles in performance management is using it as a stick that promotes a blame game.
-We are all one team: understanding that we are all part of the value chain, and that we are all impacting each other's work directly, or indirectly, is essential.
-Understanding the objective of performance management is important, so we don't lose sight of what really matters.
Process and framework:
-A customized framework and processes should exist in order to detail the implementation, operation, and governance of the performance management function.
-Performance management is all about the people and the processes, more than it is about the tools, meetings or reports.
11. Which are the limits in order to achieve higher levels of proficiency in Performance Management among practitioners?
N/A.
12. If you are to name, in a few words, the main aspects governing Performance Management today, what would they be?
Assigning clear roles and responsibilities;
Provide the right reporting structure;
Decision making;
Follow through to closure.
13. What is your opinion on the emerging trend of measuring performance outside working hours?
N/A
14. Are you using any kind of personal performance measurement tools? If yes, please describe how this has influenced your life.
A few years ago, I started a simple system I developed myself. It is based around using a mind map of what I would like to achieve, and what am committed to. By using the mind map, I would dig deeper into the various goals, and assign various measures. I would review this mind map, and add my notes. The reason why I like this system is because of its simplicity, and the fact that every process is visually presented.
Of course, I can change the goals, and the measures, based on the changing priorities of life.
15. Do you have any tips for successfully managing one's work-life balance? What are your thoughts?
In my opinion, there is no such thing as work life balance, in the sense of a day to day balance. It is all a matter of priorities. If you work hard, and stay focused, then, most of the time, you won't need to spend extra hours. Of course, sometimes we need to spend more time at work and, in this case, your family and friends (your support system) should be able to support you. Overall, and over time, you need to strike the right balance, depending on what matters to you and, of course, considering the changing priorities of life in its various phases.
16. As a consultant, what are the most common issues that your customers have signaled, related to Performance Management?
Lack of buy in and change management;
The collected performance results are not reflecting what is really happening;
Rigid and inflexible performance management system in place;
Lack of use of performance management tools (for data visualization and/or managing the performance management process, as a whole);
The presence of dependencies that are limiting the performance, which are not captured in the process, or are not acknowledged;
Lack of governance;
Lack of an integrated approach and the presence of silos strengthened by the introduction of performance management.
For more interviews with specialists in the field, peruse through our report Performance Management in 2014: GCC Special Edition! Should you be interested in having your interview featured in one of our publications, contact us at 

[email protected]

!