Top 5 cities with the Best Quality of Life in the world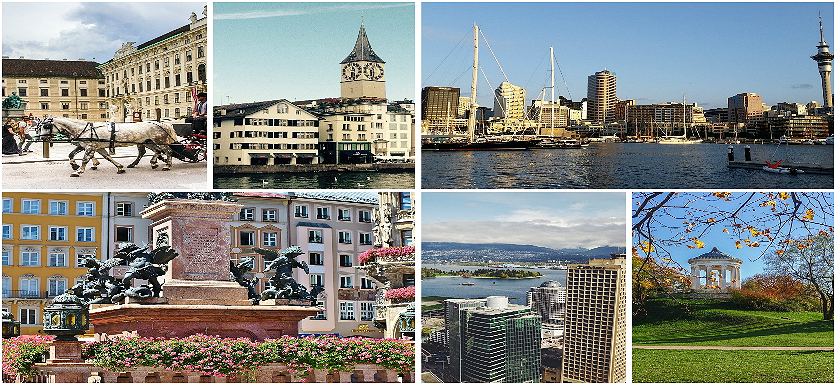 Mercer, one of the world's largest HR consultancy firms, has released its 19th annual Quality of Living survey. This survey produces worldwide quality-of-living rankings, revealing which cities provide the best quality of life.
This is an annual ranking that helps multinationals and governments "not only to compensate employees appropriately, but also to provide a planning benchmark and insights into the often-sensitive operational environment that surrounds their workforce".
Unlike last year, this time city infrastructure is ranked separately. This change has come about because city infrastructure has become an essential aspect, in recent years, that can influence where multinationals decide to establish locations abroad and send expatriate workers.
Mercer assesses the living conditions of more than 450 cities worldwide, which are analyzed by taking into account the following metrics:
Political and social environment (political stability, crime, law enforcement, etc.).
Economic environment (currency exchange regulations, banking services).
Socio-cultural environment (media availability and censorship, limitations on personal freedom).
Medical and health considerations (medical supplies and services, infectious diseases, sewage, waste disposal, air pollution, etc.).
Schools and education (standards and availability of international schools).
Public services and transportation (electricity, water, public transportation, traffic congestion, etc.).
Recreation (restaurants, theatres, cinemas, sports and leisure, etc.).
Consumer goods (availability of food/daily consumption items, cars, etc.).
Housing (rental housing, household appliances, furniture, maintenance services).
Natural environment (climate, record of natural disasters).
This year's list includes 230 countries, but we will take a closer look at the top 5 cities with the best quality of life in the world.
1. Vienna, Austria – occupies first place for overall quality of living for the 8th year in a row. It is the capital of Austria and the 7th-largest city population-wise within the European Union.
The city has a thriving economy, a stable political system and both its countryside & cultural diversity contribute to its high ranking. It is a truly imperial city filled with palaces, gardens and historical sites. It has an excellent public transport network of underground trains, trams and buses, well-organized public services, a clean environment and excellent transportation options, and its educational facilities are efficient and available to everyone.
Overall, the country has a well-preserved environment and cultural landscape, excellent air quality levels, natural resources, meadows, crystal-clear water and much more. Industrial and economic progress have not blocked but rather facilitated an overall improvement of these elements. What is more, Austria has the highest proportion of biological agriculture compared to other countries in Europe.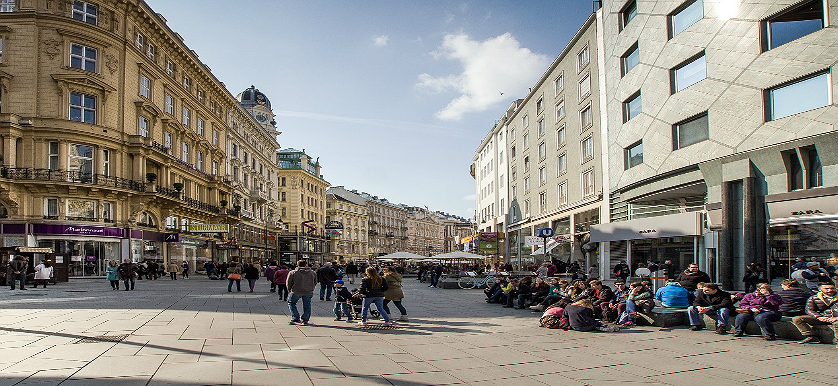 2. Zurich, Switzerland – retains second place below Vienna. The city's natural landscape and urban-style living, as well as its cultural and gastronomic diversity, have consecrated it as the country's economic and cultural hub. Other factors that have contributed to it being awarded "city with the world's best quality of life" 7 times by Mercer, are its safety, prosperity and the genuine openness of the population.
It is a leader in the world's financial industry as well as the center for development and scientific research with two world-class universities within its boundaries. The city has an excellent public transportation system and offers an exceptionally high quality of life.
Apart from its good infrastructure, public transportation and high safety levels, the city also offers workers high income opportunities and visitors an easy access to nature. Moreover, education is of a very high standard and it is free at compulsory levels, with remarkably low tuition fees for academic study.
---
3. Auckland, New Zealand – boasts the third-best quality of living standard in the world, for the third time in a row, its overall safety being a key determinant. Auckland is New Zealand's largest city and the country's commercial hub, with a population of approximately 1.5 million people. It is a safe, clean, multicultural and vibrant city that offers an excellent quality of life.
Its beaches, food, festivals, village people and volcanic cones have contributed to its popularity, as well as its free business environment and its high ratings in healthcare and environmental quality.
The city illustrates a "stable infrastructure, increased availability of housing on the city fringe and lifestyle choices that are particularly appealing to the younger generation.", according to Mercer mobility leader Lorraine Jennings. "The consistent performance of New Zealand cities, particularly Auckland, in Mercer's Quality of Living Index illustrates the appeal of the region in providing a stable base for employees and their families," she added.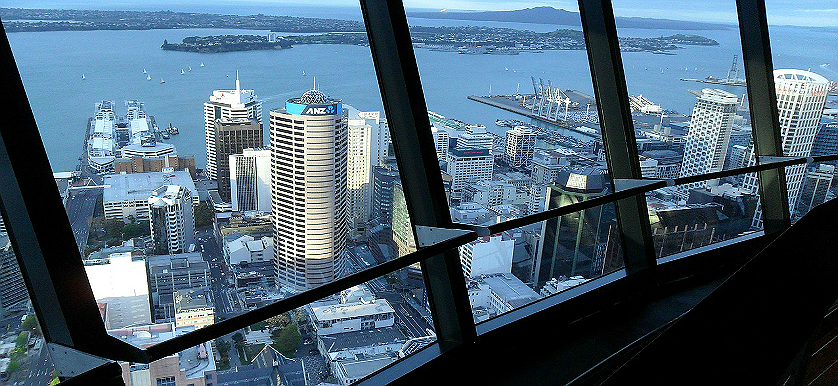 4. Munich, Germany – is the highest ranked German city, as well as the third largest city in Germany. Referred to as "the village with a million inhabitants", it has a vibrant café and restaurant scene, an excellent public-transportation system, the Oktoberfest as an annual highlight, and an excellent health system.
Munich has a lot to offer in terms of free-time activities, both in regards to sports and cultural sites. What is more, the Bavarian education system enjoys a very good reputation, and there are also many international schools one can choose from.
Apart from this, the city also has a strong background in multiple industries, and is now a center for software and biotechnology. It's also the second largest publishing center in the world and a perfect home for sports and nature lovers, because of the Bavarian Alps, and FC Bayern Munich, one of the most successful football teams in the world.
---
5. Vancouver, Canada – maintains its fifth place in the ranking and it is the only North American city that has reached the top ten. The city is one of Canada's densest, most ethnically diverse cities, with 52% of its population not having English as its first language.
The city is one of Canada's largest industrial centers and has a highly-diversified economy. Vancouver's scenic location ensures that the tourism industry is healthy. It is clean and very livable due to a combination of naturally beautiful physical surroundings and the government's strong environmental focus. Vancouver offers a variety of options for public transit as well, from buses and ferries to commuter rail services, so you can easily get wherever you need to be. What is more, its large downtown core offers an affluent arts scene, as well as being the main location for many food and sporting events.
With its picturesque mountains, high-rise buildings and ethnic neighborhoods, Vancouver has succeeded in surpassing every other North American city in Mercer's rankings.  The city ranks high in cleanliness as well and it is slowly becoming a powerhouse in industries like software, film and biotechnology.
---
Slagin Parakatil, Principal at Mercer and responsible for its quality of living research believes that "the success of foreign assignments is influenced by issues such as ease of travel and communication, sanitation standards, personal safety, and access to public services." That is why Mercer's survey is a requisite for all multinational companies that "need accurate and timely information to help calculate fair and consistent expatriate compensation".
Image sources: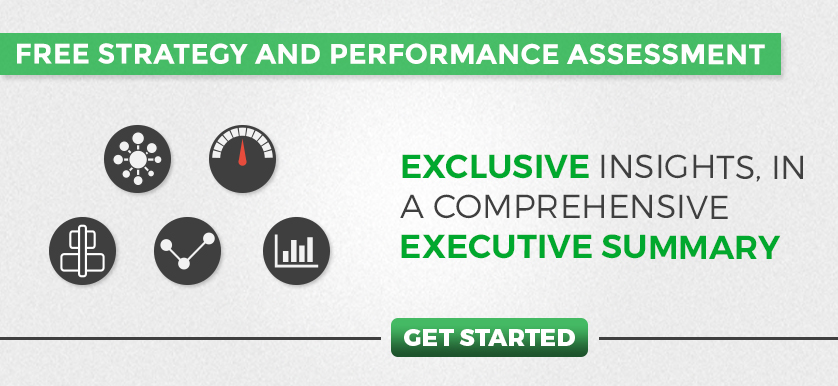 Tags: Mercer, Quality of Life, Quality of Life Ranking, Survey