Assessing Sustainability, Building Performance and Reviewing Innovation with Dr. Fodil Fadli, at the 2014 PMA Conference
On the second day of the 2014 PMA Conference, Dr. Fodil Fadli, Assistant Professor of Architecture at the University of Qatar, presented his research, dubbed "Sustainability Assessment vs Building Performance; an Innovative Review".
His presentation addressed issues such as assessing sustainability, building performance, innovative design and the implied tools.
Outlining the fact that sustainable development means helping the current generation, without a negative impact on the future, the presentation pins 3 dimensions of sustainability:
Environmental
Socio-cultural
Economical
Stressing the importance of environmental changes, Dr. Fadli mentions recent tools and frameworks, developed for the MENA region, with the purpose of assessing sustainability.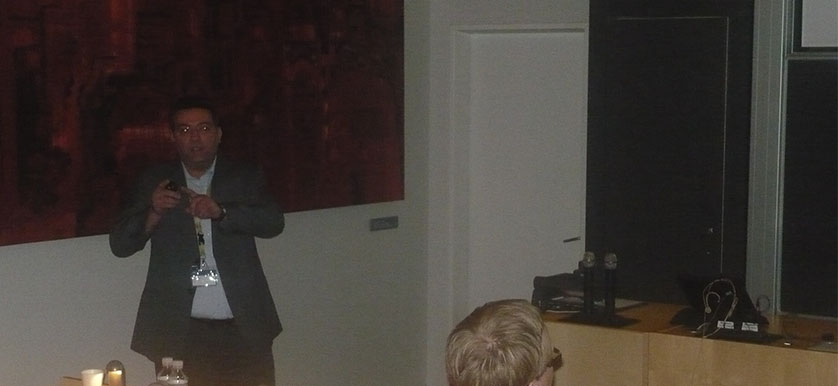 He raised awareness to the need of investing in research and measuring environmental sustainability, in the light of the recent economic developments, corroborated with infrastructure and construction development and population boost in the MENA region, particularly in Doha.
Also, Dr. Fadli, shows how adapting and using the proper Sustainability Assessment Tool, one can draft effective Building Performance Evaluation procedures, that allow for a holistic assessment. This type of holistic approach to sustainability allows for an integrated take on evaluating building performance, according to the 3 aforementioned dimensions (Environmental, Socio-cultural and Economical)
Naming a couple of indicators that may constitute environmental sustainability measures, Dr. Fodil Fadli suggests looking at dimensions like energy efficiency and water efficiency.
Last, but not least, he reinforces the fact that sustainability implies all issues of a socio-cultural, economic and environmental nature, which are ultimately facets of the built environment.
His innovative research is a step towards establishing a more efficient guideline to using Sustainability Assessment Tools.