Achieving performance in the training industry
Performance management means ensuring that employees are focused on their work in ways which actively contribute to achieving the company's mission. The convergence of both learning and development efforts allow the company or its management to diagnose and discover new opportunities on this topic. By linking learning and performance management, organizations can identify workforce trends in a predictive manner, to close performance gaps and align their strategy to the organizational goals.
The phases through which a performance management process goes are as follows:
First off, you set expectations,
Secondly, you measure and evaluate,
Thirdly, you make a decision.
Performance management in an organization, department or regarding an individual is important, because what you cannot measure, you cannot improve; if you cannot improve, you cannot grow. It also helps in differentiating between which aspects are performant and which are not. Such a measurement is only possible through metrics and key performance indicators.
Moving on to the performance management cycle, this includes planning, monitoring, developing, rating and improving. The life cycle of a performance management system starts by establishing a few key points (this is the part where we identify needs and select, document and activate KPIs), using data ( we gather information, analyze and report it), and ends with the evolution phase (where we take decisions for the future, based on the data gathered up to that point).
Now, switching to the training industry – this is an important element in managing performance – more precisely, employee performance. In order to create a performance management training strategy that gives an employee the knowledge and skills needed so as to easily achieve the company's objectives, we need to take into account some important aspects:
Employers have to be aware of the expectations and learning goals that must be met by the end of the program. If there is a lack of communication, this can be interpreted as a lack of motivation, but it can easily be misjudgment. In order for a training program to be successful, we should never forget that the learning part of it is there to help the organization achieve its objectives. The key learning points ought to be accurately identified. The outcomes should be clearly mapped before any learning plan design is rolled out.

---

Another important aspect in developing a performance management system in the training industry is to have a solid support system in place. This can be easily achieved if employees are encouraged to continuously keep in touch with the facilitator and have a training management system designed to keep the trainee constantly informed.

---

In order to achieve a performant learning program, we should take into account the idea of designing and implementing interventions. The use of a wide range of training activities, which appeal to different learning needs is another key factor that can improve training goals. For instance, case studies provide real life experiences and examples. Motivation and learning styles are the most important issues that need to be taken into account when designing effective learning programs.

---

Furthermore, producing development plans at work is also something to take note of. When performance management is linked to the learning process, organizations and employees are more likely to buy into the development program. Development plans align the organizational goals with the overall strategy.

---

Making learning opportunities more visible is another important aspect in developing performance in training. During this process, motivating and engaging employees is an important challenge. This can be done by inspiring employees to focus on competency gaps and individual development plans, focusing on career ideas.

---

Last, but not least, aligning training sessions to the organizational needs of the company is the most important aspect in obtaining training performance. One of these needs is having the best results with a minimum budget. An effective way of doing this is to align training programs to the overall organizational strategy. This way, top management representatives can see exactly which point of action is needed the most. Finding needs, selecting and documenting KPIs, gathering data, analyzing it, closing performance gaps and aligning strategic initiatives are the main steps to be taken into consideration when creating a training plan. After we identify the needs, we should focus on create a learning culture.

---
Feedback and measurement demonstrate the impact training has on employee performance. We can track training status and impact through real-time reporting. Afterwards, by examining the received feedback and measuring employee performance, we can analyze competency gaps and create targeted training programs.
At the end of the day, these are only a few elements, but they can create a strategy which enriches the organization and leads to growth, for both company and employees.
Image sources: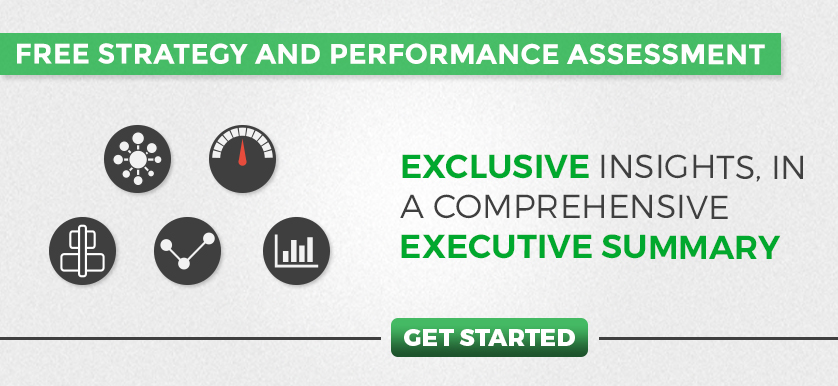 Tags: Individual Performance, Team Performance, Training performance, Training strategy