11th HR Metrics Summit 2014, USA – Day 1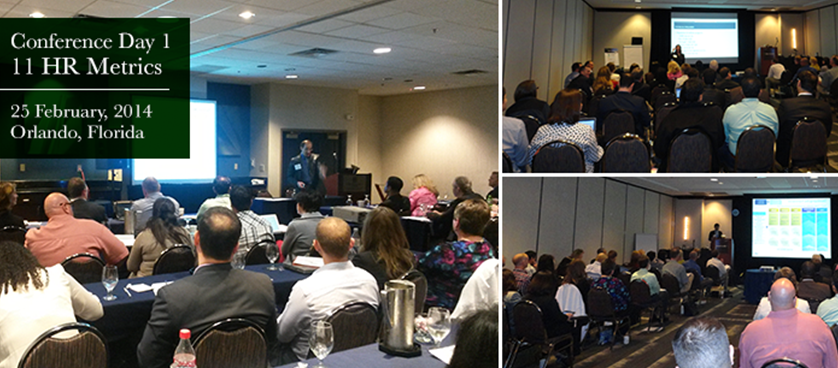 The 11th HR Metrics Summit took place at the Embassy Suites Orlando Downtown between the 24th and 26th of February 2014, assembling experts and executives from cross-industry HR departments who analysed methods of validating the HR's role within an organization and the development of strategies for resolving company and industry wide challenges.
The focus of the HR Metrics Summit was on:
Using HR Metrics to Drive Activity and Business Functions
Predictive Analytics
Data Sets: What Matters to You and Why?
What are the right Metrics to track?
During the first day of the conference, best practice examples of measuring recruitment, retention, self-leadership, employee turnover and compensations, were showcased. Attendees had the opportunity to become familiar with the tools, techniques and methods meant to transform human resources capabilities into measurable strategic value.
The first conference day was structured in 2 blocks: Speeches and Dual Track sessions for targeted learning.
SPEECHES
Key topics covered:
Dual Tracks Session
Key topics covered:
Track B: Advanced Processes
Key topics covered:
Tags: Human Resources performance, KPI, Metrics, Orlando, Performance in USA