Workplace Agility: What It Is and How It Is Done
Applying agility in the workplace has become a trend during the past few years for its wide range of benefits, such as adaptability, faster work speed, and innovation. However, some companies fail to implement it in its correct sense and gain its fruits. This raises several questions: is it because agile is only successful for software companies? Or is it because some companies may have a limited or ambiguous understanding of the concept and its implementation?
What does Agile mean?
Despite the fact that agility is one of the most popular and challenging concepts, there is no one common definition explaining it. A study conducted by Moritz Petermann and Hannes Zacher (2020) explained that there are four main factors that most definitions highlight to define agile organizations.  The first two are the organization's ability to act to change in internal or external business environments at the right time and its response to act proactively on and predict change to make the most of it as an opportunity. 
The third component involves learning and continuously expanding/accumulating skills, knowledge, and experience. Last but not least, agile organizations have to build a network structure, a people-centered and purpose-driven culture, as well as iterative processes to improve/enhance a product, service, and the like. Taking into consideration those factors, Petermann and Zacher define an agile organization as "a network of self-organized teams in which employees are able to autonomously make decisions and change the course of action".
How to apply agility in your workplace
Although the rate of organizations applying agility in the workplace is accelerating, not all organizations are applying it in the right manner which might affect the employees' performance in a negative way. This is not because agility works only in IT or software companies; agility can be implemented in almost all types of organizations. It is because companies are not embedding the concept in the right sense. 
There are several building blocks for developing agility in the workplace such as strategy, values, agile team, organizational structure, agile leaders & managers, culture, and processes. These building blocks can be grouped into two categories: organizational level (strategy, organizational structure, culture, and agile leaders) and team and individual levels.
Organizational level
Strategy: For companies to successfully embrace agility, they should create an agile strategy that is aligned with their overall business strategy. This would create a clear roadmap for applying agility in the whole company.

Organizational structure: Having a long hierarchy that does not allow smooth decision-making does not allow for the successful implementation of agility. 

Culture: Companies should embed agility and its components into their culture to successfully implement it.

Agile Leaders: In applying agility, leaders are not only knowledge experts or experienced managers anymore; instead, they are supportive leaders that allow decision-making and delegation within their teams.

Reward systems:

Ashutosh Muduli (2019)

recommends that allowing nontraditional rewards – like skill-based pay systems, improvement-based incentives, and nonmonetary rewards – do help in fostering workplace agility.

Information systems: They are crucial to boosting operational speed and flexibility within the workforce agility. Muduli pointed out that information systems will help in giving access to timely information associated with the customer, accounting, and business performance, as well as management, organizational leaders.
Team and individual levels
a. Team level (definition and characteristics)
According to Petermann and Zacher, agile teams are defined as "teams that use agile methods in their daily business". Despite a wide range of agile methods and practices, most of them involve common characteristics. Those characteristics include self-organization, delegation, a quick exchange of information, rapid and continuous two-way communication, and feedback with the customers as well as within the team.
Based on those factors, agile teams are able to develop high transparency and a method to measure progress. They have the capability to use iterative processes and respond to changes efficiently and successfully. Agile teams will be able to direct their attention on simple designs that reveal incremental steps that are easy to understand for everyone included.
b. Individual Level (definition and characteristics)
There is not one common definition for agile individuals that is accepted by everyone. Petermann and Zacher describe agile individuals as "people who have the abilities, knowledge, and skills to proactively seek opportunities, and are able to quickly adapt to new situations." They are also characterized as people who have the required skills to predict, apply, and make full use of and derive benefit from changes.
c. Individual characteristics and team formation
Since individual characteristics and team formation are critical for implementing agility, Petermann and Zacher suggest that companies should re-evaluate their recruitment and development practices. Recruiters should highlight agility skills in their job postings in order to attract candidates with an agile mindset and personality. During interviewing and selection phases, HR people should focus on personality characteristics and cognitive abilities that focus on change.
Training and development are also very important to help agile teams adapt rapidly to changing market requirements. Agile teams need to get updated with the latest skills and knowledge to respond successfully to market changes. Leaders should also be provided with training to lead their teams successfully and efficiently.
Moreover, organizations should train their employees about various methods and tools (such as scrum) that could aid them to apply agility in the workplace. However, it has to be noted that not all circumstances are treated with the same amount of agility and not all methods and practices can be applied in all workplaces. Companies need to ensure that the methods they are using do suit their environments.
There is no doubt that implementing agility is not a piece of cake and companies need to understand the concept and its implementation thoroughly. You can find below some ideas on how you can do that:
Start small:

It is better to apply agility on a smaller scale. For instance, you can start with the research and development department. When the team members master agility, they can transfer the knowledge and methods to other departments.

Stop and review:

During the implementation phase, you should always stop and assess the current situation to make sure that you are applying agility in the right way, whether in decision-making, meetings, processes, or others. This will also help in assessing whether the teams do really understand the concept of agility or not.

Communicate:

Always allow for two-way communication and

feedback

within the team members and from top-down and down-top in the company

.

This will enable feedback and continuous learning across the organization.
To sum up, agility can be applied in almost all companies and in any industry, however, they need to make sure that it is applied in the right sense to gain its fruits. Moreover, companies need to make sure that they need agility in the first place before they go into the hustle of its implementation rather than just trying to follow a trending concept.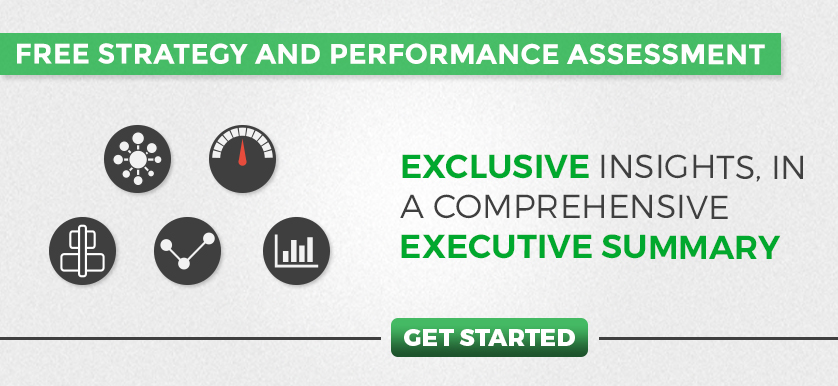 Tags: How to apply agility in your workplace, What does Agile mean, Workplace Agility