Working capital performance management
All tied up – Working capital management report 2010, released by Ernst&Young in earlier this year, presents an annual analysis of the working capital performance based on the responses received at the Annual Working Capital Management Survey for 2009. Its key findings rely on the review of the working capital performance of the largest 2,000 companies (by sales) headquartered in the US and Europe, the analysis being based on companies' latest scale 2009 reports.
Brief context
Working capital management has become an area of stronger focus in recent years. According to the most recent Capital Confidence Barometer, a survey by Ernst & Young and the Economist Intelligence Unit of over 800 executives from large global organizations, 86% of respondents reported that their companies have reviewed working capital processes and are now more focused on cash (Ernst&Young, 2010).
Key findings
Nearly two-thirds of the companies included in the annual working capital survey reported a deterioration in working capital performance in 2009 compared to 2008. Overall, companies have reduced their levels of working capital by as much as 11% in the US and 13% in Europe since 2002.
Cash-to-cash (C2C) increased by as much as 6% in the US and 3% in Europe in 2009 compared with 2008. The metrics used bellow are DSO (Days sales outstanding), DIO (days inventory outstanding), DPO (days payable outstanding),C2C (cash-to-cash). Overall cash-to-cash for the US in 2009 was 3.5 days, or 8% below that of Europe.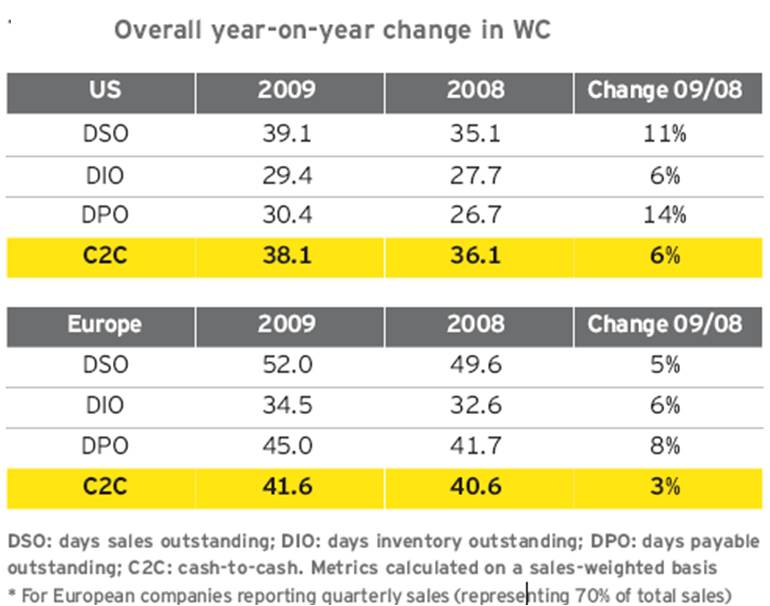 Working capital performance diverged widely across industries: non-cyclical industries (food producers, retailers, pharmaceutical, telecom operators) varied more, while cyclical industries (chemicals, auto parts, steel, semiconductors) showed a significant deterioration in 2009. Among the non-cyclical industries in the US, food and general retailers reported a strong performance, due to an ongoing reduction in the levels of inventory and a recovery in payable.
Overall, the companies based in US exhibited better working capital performance than those Europe – headquartered companies, as indicated by the cash-to-cash results (Ernst&Young, 2010).
Though working capital performance deteriorated in 2009, significant potential for improvement is pointed through the wide variations assessed in performance between companies within each industry – up to US$1.1 trillion of cash for the leading 2,000 US and European companies. The report presents as main improvement point, the leading-practice working capital strategies and processes can generate significant operating cost reductions, this clearly affecting the cost of sales and general administrative expenses. References: Image Source: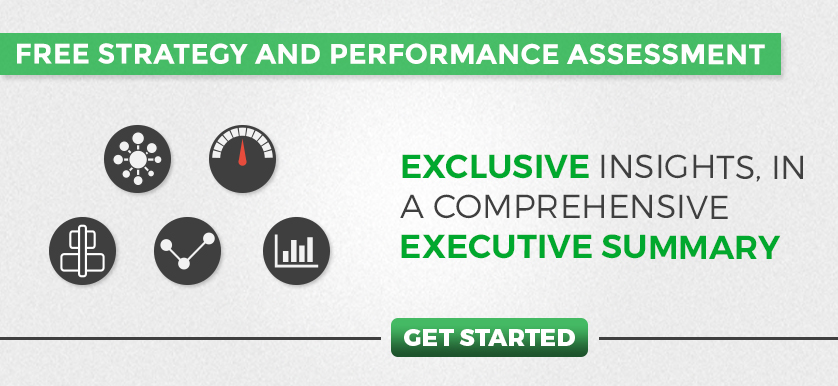 Tags: Report Analysis