smartKPIs.com Performance Architect update 25/2010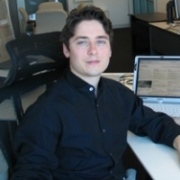 The pursuit of organizational clarity and alignment towards a strategic direction has preoccupied researchers and practitioners for many decades. Especially over the last 50 years, a variety of management concepts have been popularized and adopted by organizations with more or less success.
Two such management concepts that gained popularity since then are mission and vision statements. They are considered strategic management tools or instruments, one of the clearest definitions for both being: "The mission statement is a statement of a company's purpose,…, if mission outlines what the company is attempting to achieve at the present time, its vision offers a view of what the enterprise might become." (Grant 2002: 60).
The term "mission" is reported to have been used first by Jesuit monks, to depict the act of sending monks on overseas missions, such as the missions in the 16th century in South America, following the landing of Christopher Columbus (Merino and Newson 1995). Over time, the use of the term expanded from religion to the military, who used it to reflect a specific assignment allocated as part of a plan or strategy. The link between military and business vocabulary was facilitated by books such as "On War" by Carl von Clausewitz (1832), considered one of the most important treaties on the philosophy of war. An entire section of the book ("Of strategy in general") was dedicated to strategy and is considered today an important precursor of strategy management literature.