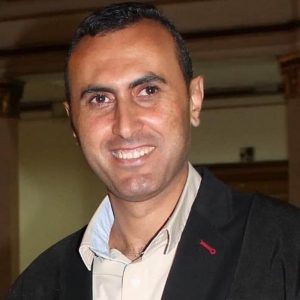 The monitoring, evaluation, accountability, and learning (MEAL) concept should be incorporated into the future corporate performance management system, according to Dr. Loai Fathi Naser, an Assistant Professor in Management at Israa University. He adds that MEAL must be implemented and promoted throughout the formal structure and culture of an organization. In this article, Dr. Naser further discussed how organizations can prepare for managing performance in the future and how to use KPIs as navigational instruments.
Trends
What were the key trends in Organizational Performance in 2021 from your point of view?
2021 is now over. Organizations have faced many challenges throughout the year that affected its operations. The key trends in organizational performance management that emerged in 2020 and seem to continue in 2022 are digital transformation, artificial intelligence capabilities, polishing skills of remote working, and emphasis on wellness and mental health.
Which of the existing trends, topics, or aspects within Performance Management have lost their relevance and/or importance, from your point of view?
I think that polishing skills for remote work lost its importance due to the gradual shift to the normal situation after the COVID-19 pandemic has ceased.
What does the corporate performance management system of the future look like?
According to the Top 3 Enterprise Performance Management Methods by profit.co., contemporary management processes are moving towards customization, flexibility, and agility. These are some of the key changes considered essential for any progressive performance management system. To adhere to agility and flexibility, the performance system should apply and promote the MEAL concept within the organization's formal structure and culture. Organizations should focus on team performance vs. individual performance, clearly define KPIs and criteria for compensation, and integrate digital tools and technology deployment in the performance appraisal process.
What will be the major challenges in managing performance in the future and how should organizations prepare for them?
One of the major challenges in managing performance in the future is the lack of chances for managers to check in on an employee's performance and keep them aligned because of neglecting consistent communication and the opportunity of having informal communication between the manager and employee. Designing key performance indicators (KPIs) for performance management would help organizations attract and retain a good caliber of staff through financial and non-financial means. Staff should have professional development plans that are regularly reviewed and updated.
How is technology impacting the way organizations conduct strategic planning and manage performance? Any specific technology tools you would like to mention?
Organizations should integrate digital performance tools into their team's workflow to see positive results from the process. Making performance feedback a natural part of day-to-day work makes coaching employees and managers alike easier. One software that is available in the market is Synergita. It measures and monitors employee performance in real-time. Synergita also tracks the progress of employees. It helps organizations strengthen their HR tech stack to build high-performing teams.
How is sustainability impacting the way organizations conduct strategic planning and manage performance? Any specific sustainability aspects you would like to mention?
The practice of corporate sustainability leads to sustainability of performance and increases the efficiency of strategies, leading to greater performance. Among sustainability dimensions, it is important to note that the social sustainability aspect has the highest impact, followed by the economic and environmental aspects.
Practice
The COVID-19 pandemic has caused disruptions in our day-to-day lives, social relations, economies, and business dynamics. Given the impact of the crisis, what do you think are the specific changes in the way strategic planning and performance management is being conducted post-COVID?
Performance management under COVID-19 needs planning for uncertainty and developing a range of scenarios. It needs a clear view of a starting position in the wake of the pandemic. A social feedback system provides the employee with a larger amount of feedback (often 50 or more instances over the course of a year) from peers and others. This reduces the emphasis on receiving feedback from the employee's manager alone. Recalibrating KPIs is essential to ensuring that remote work actually works.
What should be improved in the use of strategy and performance management tools to make an organization even more resilient to future crises?
Well-designed KPIs work as vital navigational instruments. They give a picture of the current level of the organization's performance and find out whether the business has achieved its goals and objectives. KPIs work as standards for future performance during crises.
While navigating through these challenging times, what would you consider a best practice in Performance Management?
Honest performance appraisals for employees need leadership skill rating. The result of an employee's good performance could be increased production, customer growth, and an enjoyable work environment. However, poor employee performance may result in just the opposite. One of the tools used to gauge employee performance throughout the year is a performance appraisal.
How does benchmarking support the improvement of performance management and target-setting systems?
Organizations engage in benchmarking to achieve the industry's best practices and to keep abreast with competitors. Benchmarking serves as a performance management strategy by setting performance standards. It identifies performance gaps by comparing actual with target performance.
Background
Dr. Loai Fathi Naser has over 17 years of experience in program management and organizational development. As an assistant professor, he has more than 12 years of experience in academic teaching and training in Business and Management courses such as Corporate Governance, Entrepreneurship, Microfinance, Institutional Development, Strategic Planning, Project Management, Human Resource Management, Business Communication, and Total Quality Management. 
As an organizational development consultant and trainer, he leads teams in organizing program evaluation, organizational capacity assessment, financial transparency and compliance, and conducting capacity-building training and coaching.
Editor's Note: This interview originally appeared in the 22nd edition of the Performance Magazine – Printed Edition.