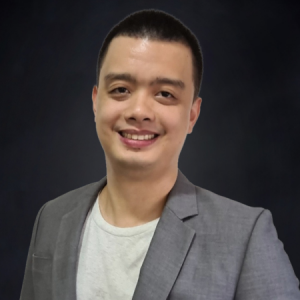 Jino Noel is a data science and technology leader with extensive experience in building data teams and practices across different organizations. His experience ranges from working in startups to large conglomerates across both Australia and the Philippines. At the time of this interview, he was the Chief Data Officer at Data Analytics Ventures, Inc. (DAVI). Currently, he is the Chief Data Officer at Angkas.
What are the key skills that a Chief Data Officer should possess nowadays?
A Chief Data Officer should have both data-related technical expertise as well as people leadership skills. Leading will always be part of the job, particularly for highly specialized technical people such as data engineers and data scientists. To be able to lead them properly, I believe it is better to be a technical person myself, so I can discuss technical matters fluently, which helps me gain their trust.
What data-related challenges have you faced as the Chief Data Officer of DAVI? How did you overcome these challenges?
Our data-related challenges are the same as any company. Being able to trust our data, cleaning up data from our sources, data latencies, and other related issues. DAVI overcame these by investing in people—hiring high-quality experts in our data engineering, data governance, and analytics teams to help us make sense of the data coming in—and building robust data pipelines that have increased the standard of quality of the data in our data lake.
How does DAVI make use of advancements in artificial intelligence (AI) and machine learning to help its clients understand their customers' needs and buying patterns?
DAVI has recently started using machine learning to model our users' propensity to buy certain products. This helps us create more accurate target audiences for our precision marketing campaigns. We are also moving forward with a recommendation engine project, with the goal of improving user engagement with our retail partners and with our promos and campaigns. On top of this, we are improving our machine learning operations expertise to make our model deployments repeatable and robust.
In the digital marketplace, data analytics acts as a guiding compass for app developers, enabling the creation of personalized, high-performing applications that align with user preferences. By leveraging data, developers can understand nuanced user behaviors and preferences, allowing them to tailor apps to meet specific user needs and aspirations.
Dive deeper into these discussions by reading Jino Noel's full interview with The KPI Institute. Download the free digital copy of PERFORMANCE Magazine Issue No. 26, 2023 – Data Analytics on the TKI Marketplace. You can also purchase a  physical copy via Amazon.