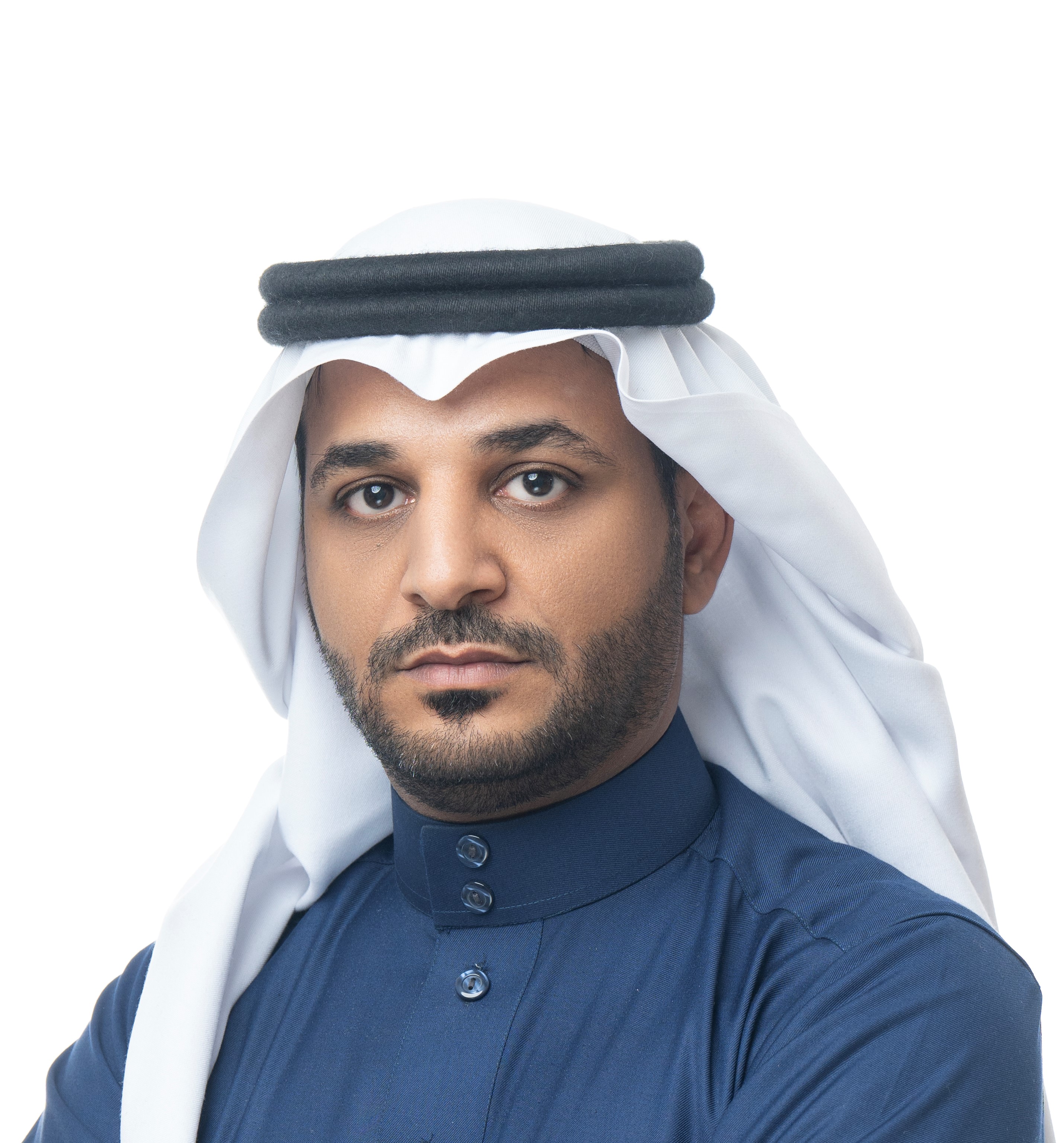 Adel Ali Mreer, a strategy expert with more than 15 years of experience in various industries, believes that organizations should invest in people, technology, and time to drive performance and a data-driven culture with clear, consequence management.
Trends
What are the key trends that have shaped the public sector in recent years?
Many new trends have shaped the public sector in recent years, such as macroeconomic and Microeconomic, Social and Environment, Technology, business, and industry restructuring.
Sustainability

: It has become a global imperative with the introduction of the United Nation's 17 Sustainable Development

Goals

 (SDGs) or the (ESG) Environmental, Social and Governance Index (ESG). 

Branding and Non-tangible Assets:

Moving to increase the non-tangible assets, such as the city or country branding. Deploying a lot of effort and resources to improve the quality of life, the citizen happiness, and visitors' satisfaction. It is becoming a critical element in attracting foreign visitors and investment. 

Funding structure:

Funding new initiatives efficiently made the public sector move toward Public Private Partnership (PPP) and more collaboration with non-profit organizations. In addition, privatization in some cases and creating state-owned companies and later listing them in the stock- market with IPO.  

The Efficiency of Government Expenditure

: The need to enhance government expenditure, such as the Average cost per Bed in Healthcare, Average Cost per Student in Education, etc. 
What do the public services of the future look like?
The following three approaches will shape the future of public services:
Whole of Government Approach (WoG-A):

Ministries and government agencies

work together and align all related activities to provide reliable and efficient public services 

One-Stop-shop Approach:

Beneficiaries will compare the public services ( G2B or 

G2C) to the services they receive from the private sector (B2B or B2C)
For example, beneficiaries in G2C will be looking for a One Stop Shop where they finish all the public services during their life journey from birth to death in one virtual place. These public services will be provided in the One Gov portal or by downloading only one App. There is no need to juggle different portals and apps; each has a different user experience and credentials.  
Customer Centric Organization

: Public agencies will be more customer-centric organizations in the future. Cx will play a significant role since the public agencies are sole-source provider of a service. Beneficiaries from public services in most cases do not have the luxury and the freedom to churn or go to a different service provider. 
What role will strategy planning and KPI usage play in this futuristic scenario?
They play a vital role in the futuristic scenario. Having clear strategic objectives and KPIs shows all the stakeholders where the future direction and North Star is. 
More importantly, they show how to reach that future state and what success looks like. 
How is technology impacting the performance of government entities?
Technology and systems are important to enhance the performance of government entities. Government entities must be equipped with data-driven decisions, insights, analytical tools, and techniques. On the other hand, let us not forget that one of the main mandates for government entities is to regulate their related industry. Fulfilling this mandate is becoming more challenging with the rapid change in technology and emerging technologies. They changed the traditional boundaries of the business industry. The unpredictable business models that rely on emerging technologies in Fintech, AI, cryptocurrency, drone, data, and others keep evolving quickly and shifting from one regulatory category to another.
Practice
What are your recommended best practices in strategy planning for government agencies?
I would say the strategic planning principle is the same regardless of the industry or organization. Therefore, the recommended best practices during strategy planning are the following:   
Conduct the internal and external environment screening very well  

Consider national and international benchmark

Review success and failure stories and

lessons learned

  

Consider historical data and future trends 

Define clear long-term strategic objectives with a clear way to measure them

Communicate the strategy in a three-minute video or  one-page infographic for stakeholders. Otherwise, your strategy is so complex, and it will create confusion more than shaping the direction.  
What key performance indicators should be reported for the successful delivery of public services?
I would not jump to a conclusion quickly and just select a KPI. I would first identify what the strategic objective is. Then, I would have a 360 assessment of the full experience from Initiation until Delivery to Delivery Services. In addition, I would study different aspects and parameters, such as average service delivery time, customer satisfaction, number of complaints, average resolution time (ART), etc. Finally, I would select the KPI that will move the needle to achieve the strategic objective or develop an index that captures the full customer experience Cx. 
What are the key performance management tools that any government entity should use to ensure performance improvement?
Any tool that would capture the real performance with less lagging time and has reliable data and business insights. I would go even with a simple Excel sheet and PowerPoint slides if the integrity is higher and provides the outliers with insights. 
What are the biggest challenges that government entities face during the implementation and usage of a performance management system? Please provide your suggested solutions.
The integration of the performance system and other management systems 

Lagging time to provide accurate, reliable data 

Lacking business insights and scenario analysis 
What are the crucial success factors in building performance and data-driven culture in the public sector?
The management should invest in people, technology, and time to drive performance and a data-driven culture with clear, consequence management. 
Which government entities would you recommend to be observed due to their successful approach to strategy and performance management? Why?
I would recommend observing the Saudi Vision Realization Programs (VRPs). I choose them for the following reasons: 
Having a clear strategic direction and a way forward to measure the execution

Adopting the Whole of Government Approach (WoG-A), where multiple government entities work together to overcome a national challenge, such as housing, quality of life, and health

Included in the strategic plan are players, such as the private sector, non-profit organizations, society  

Measure the output clearly and measure the impact from different perspectives: contribution to the GDP, job creation, and local content.  
What are the key competencies of a successful business leader in a government entity?
The key competencies of a successful business leader are strategic thinking, communication, being motivational, resilience, partnering, and relationship building. 
What are the processes and tools you look at when differentiating a successful Performance management system from a superficial one?
First, I would look at having a clear translated strategy  in a measurable term. Then, I would check their ability to conduct continuous monitoring and learning. Third, being resilient and agile through periodical tests and adapting methodology. This is done by testing the strategy's robustness and using decision analytical tools. Finally, the overall organization's fitness and capability.  
About the Expert
Over 15 years of experience in Strategy Formulation & Execution, Corporate Development, Transformation, Organization Excellence, GRC, Process Mapping & Re-Engineering, Quality Management & Performance, Organization Management, Marketing research and marketing Strategy. Multi industry experience in Banking, petrochemical, semi- government and government, ICT and Telecom

Executive Leadership Program (LEAD), Stanford University. 2021 – 2022. 

Executive Leadership Program, Ross School of Business, Michigan University. 2019 – 2022. 

Master, Business Information Technology (BIT), DePaul University, Chicago USA 2009

                           

Bachelor in Accounting, KAU, Jeddah, KSA 2004.  
This interview was first published in the 24th printed edition of PERFORMANCE Magazine. You can get a free digital copy from the TKI Marketplace here or purchase a print copy from Amazon for a nominal fee here.