Strategy Leaders Forum, Dubai, Day 2, Part 1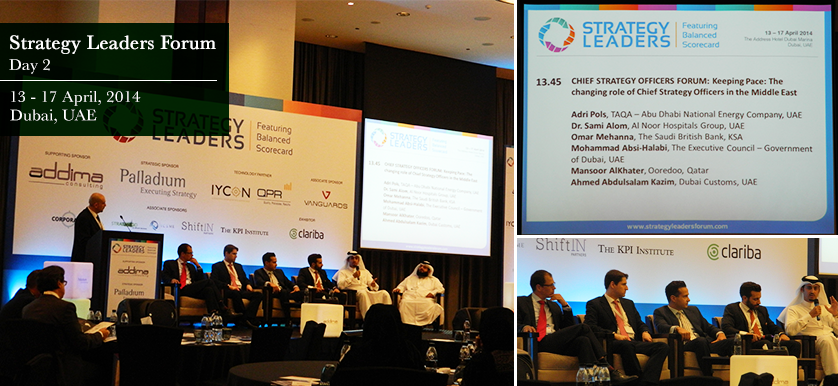 14th of April is the second day of the Strategy Leaders Forum. The first part of the day included 4 presentations, as detailed below.
1. 'Implementing clear strategic vision and world-class corporate excellence programs to deliver outstanding efficiency, outputs and quality of customer service' presented by Dr. Ali Al Khouri, General Director of Emirates Identity Authority, United Arab Emirates.
The key points of the presentation:
10 reasons for strategies failure: execution, resistance, awareness, poor communication, non-compelling goals, team involvement, many goals, goals clarity, culture, KPIs;
In strategy and execution it is essential to learn to start from the end with: expectations, analysis, design, execution, delivery.
2. 'Effective strategy renew and refresh procedures to ensure long term business success' presented by Rahul Deo Gupta, Corporate Head of Strategy, Planning, Operational Excellence, Abunayyan Group, Saudi Arabia
The key points of the presentation:
It is essential to cascade initiatives ass well, not just KPIs, keeping in mind not just financial aspects of the business;
Critical success factors in the context of organizational strategy: visionary leadership, initiative management, communication, right team, process orientation, IT as enabler, reviews, prioritization and freedom to fail.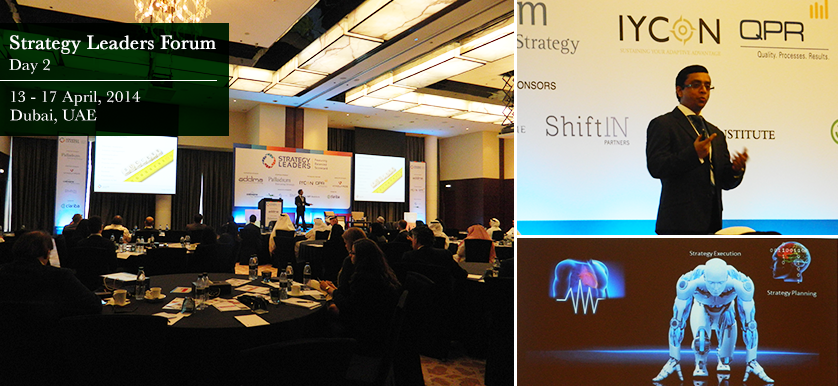 3.'Implementing change initiatives to improve performance and efficiency at Etisalat' presented by Wijnand Van Till, Vice President Sales Strategy & Planning, Etisalat, United Arab Emirates.
The key points of the presentation:
The key strategy success factors are: design, share, execute, review;
Updating the strategy is hard work, but in order to change externally you need to change internally.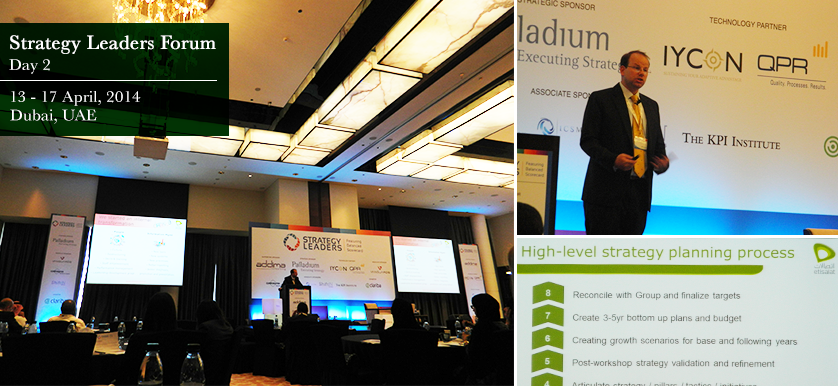 4. 'Identifying, recruiting and retaining key capabilities and embedding a performance culture to deliver strategic aspirations' presented by Jeanne-Marie Bowman, Group Head of Talent, Al Futtaim Group, United Arab Emirates.
The key points of the presentation:
The organizational learning and growth strategy is focused on the investment in human capital, by attracting, engaging, developing and retaining;
The enblers of the learning and growth strategy are: HR systems, HR metrics, Communication strategy, HR competencies.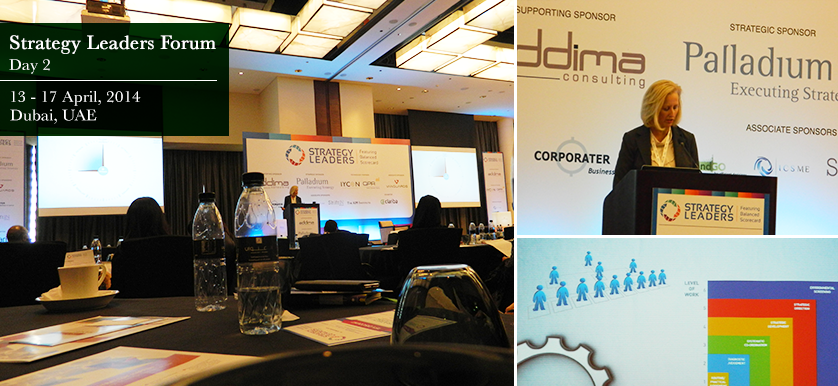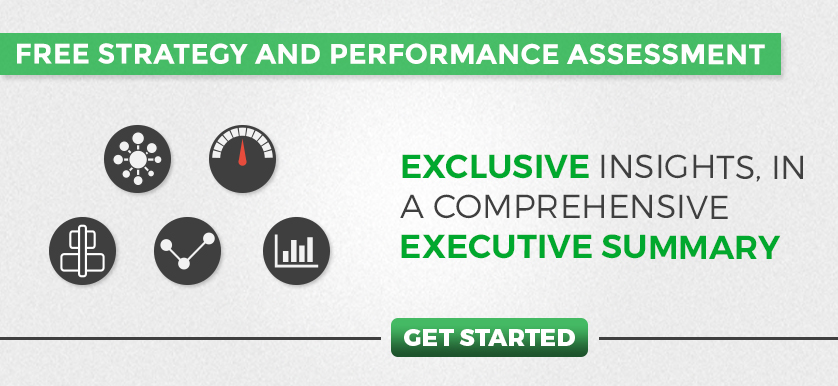 Tags: IIRME, News, Performance in Dubai, Strategy, The KPI Institute