Project Plan: Developing a Performance Management System Based on KPIs
When formalizing and implementing a performance management system (PMS) based on key performance indicators (KPIs), there are multiple activities to be considered and many stakeholders to be engaged in the process. Therefore, you'll need a project plan to make performance management an ongoing process within your organization.
What matters most is not to have an extra process in place, but to do it right by connecting strategy formulation with strategy implementation and KPI across the organizational levels. The way you will design and implement the PMS based on KPIs will play a huge role in the way it will be perceived by the employees. This is exactly why our approach is based on a combination of analysis and research, workshops and feedback activities.
Zooming out, the proposed project plan includes 14 stages:
5 Stages: System Design

5 Stages: System Activation

4 Stages: Project Management
Zooming in, all 14 stages include major sub activities that indicate how granular this puzzle can be. A real image of efforts and resources engaged.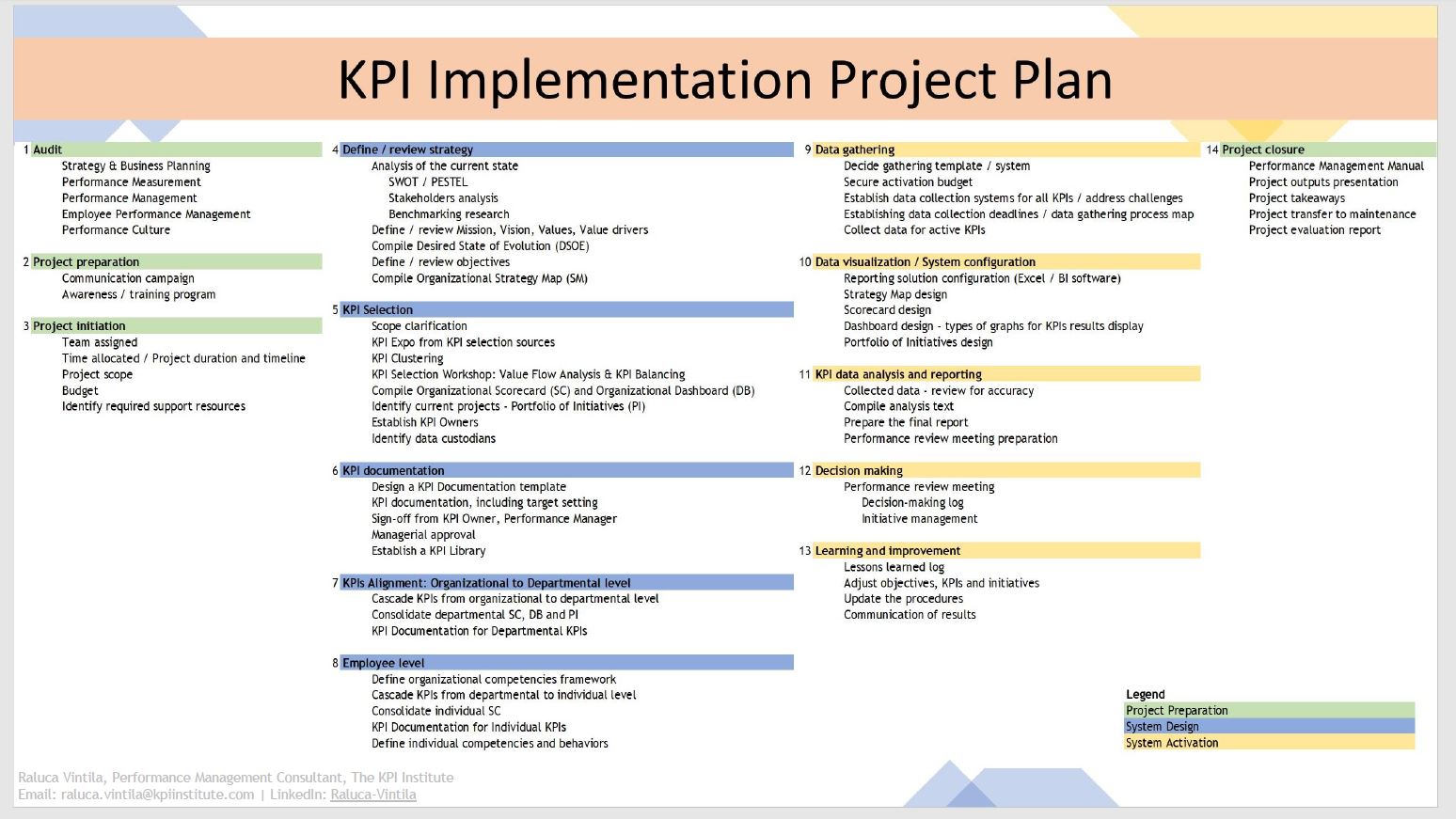 What are the key elements to ensure that a KPI implementation project plan will be a success story?
The differentiator in creating successful conditions is represented by the employees' trust in the project. Why? Because change brings fear, and fear must be managed in connection to the implementation of KPIs.
Fear of becoming replaceable or unnecessary

Fear of unrealistic (too high) targets

Fear of extra work
As what I wrote in a previous article, if fears exist, then managers should consider looking for a course, training, or coaching session on how to guide their employees in managing their fears. Another step is to have an organizational message with a system that reinforces the organizational culture and the real intentions and effects of such a project, reassuring everyone that they will not be swept away by it.
Could this project be considered for departmental level only?
The KPI implementation project plan can be applied to the departmental level only. It has advantages and disadvantages Since this KPIs system is not a stand alone, the departmental level will ultimately get connected to the strategic (superior) and individual level (lower).
One advantage of this approach is the system will be founded on a strong understanding of operations and specific processes and developed at departmental (mid) level. Another advantage is increased involvement of employees in developing the system. This can generate a high sense of commitment and engagement based on their contribution.
Meanwhile, the disadvantage of this approach is that starting with the lowest level may not ensure a strategic orientation, and it may be predominantly narrow instead, given the limited understanding of the overall organization's mid- and long-term commitments.
If you would like to learn more about KPI measurement and KPI implementation, sign up for The KPI Institute's Certified Professional and Practitioner training course.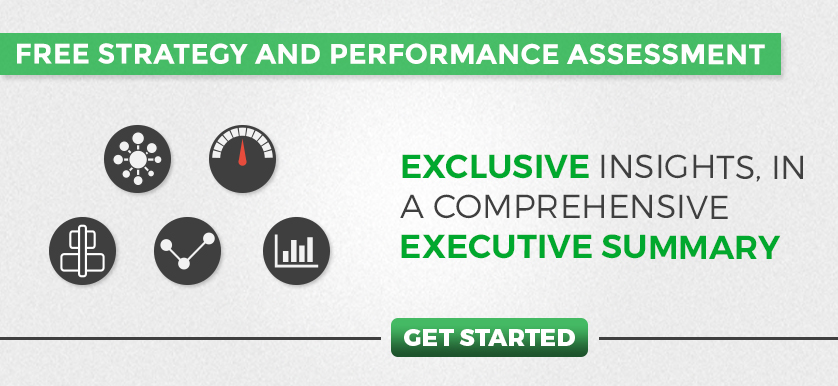 Tags: Key Performance Indicators, KPI, Performance Management, Performance Management System, project plan