Practitioner Interview: Carmen Cucul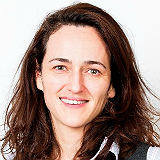 Back in 2018, the Performance Magazine editorial team interviewed Carmen Cucul, EUCAN Business Partner, Customer Experience Strategy at Takeda Pharmaceuticals International AG, Switzerland. Her thoughts and views on Performance Management are presented in detail below.
While performance management is everyone's responsibility, I believe a higher onus is on people managers and functional leaders.
Trends
Which were the key trends in Performance Management, from your point of view, as seen in 2017?
In the pharmaceutical industry in which I activate, there is currently a lot of focus on generating (and measuring) value beyond the pill. This means, for example, creation of patient support programs, where value is being generated through better quality of life for patients, a lower hospitalization rate and/or a higher adherence to treatment.
Another trend is competitiveness: larger pharmaceutical companies face competition from smaller/ more specialized biotechs, which are more innovative, faster to market and more tailored to customer needs. On the other hand, smaller pharmacos need to improve their bottom line, given reliance on limited products in the pipeline, fixed costs in commercial operations and higher cost pressure from payors.
Of course these trends have started before 2017: nothing happens overnight in an industry where the average lifecycle of a product is 10+ years. However KPIs like patients' quality of life, faster go to market, generation of real world evidence or leaner internal processes have started to redefine the business model of a pharmaceutical organization.
What are your thoughts on the integration of Performance Management at organizational, departmental and employee level?
In my view, performance management is about change: organizations should become more competitive in the marketplace, processes should improve versus current standards, and employees should become more productive as effect of a good performance management system. And we all know the fundamental driver of behavior change: financial and non-financial incentives.
To me, being consistent at all organizational levels about what is being rewarded and what is being discouraged is what makes organizations great (rather than just good).
Which will be the major changes in managing performance, in the future?
One area that needs further reshaping is how employee performance is being measured and remunerated. Especially as Millennials are now the largest generation in employment, setting objectives which are being measured and rewarded once or twice per year is clearly not going to fly in tomorrow's corporate world.
One study from Harvard Business Review suggests that a third of US organizations have already scrapped formal review processes and replaced them with fluid conversations about performance. This trend should become mainstream in the near future.
Another trend that should materialize sooner rather than later is the agility of performance management systems. In a world which has become volatile, uncertain, complex and ambiguous, defining and measuring performance needs to emerge as an iterative process, rather than a static/ sequential one. More scenario planning, more stage-gating decision making and more qualitative KPIs will be welcomed in Performance Management, in my view.
---
Research
What aspects of Performance Management should be explored more through research?
With Millennials becoming the largest generational group in today's workforce (at least in the US), and Generation Z coming swiftly after, I think more time should be devoted to research related to generational gaps and aspirations. The younger population is not only making an employee base with different expectations for performance & rewards, but are also consumers with different tastes and criteria to select suppliers of good and services.
Which organizations would you recommend be looked at, due to their particular approach to managing performance, and their subsequent results?
I like Airbnb for their organizational culture, which makes for a great employer branding (they receive an average of 200+ applications per job posted). This ends up in high employee satisfaction, workforce performance and business growth (the company, founded in 2008, is now valued at 31BN USD).
It is more so that I appreciate Airbnb since they could have gone down the route taken by Uber, having had pretty similar origins (born less than a decade ago, Silicon Valley unicorns). While they both face challenges from the powerful industries they disrupt, one company is plagued by corporate culture scandals, while the other one is not.
From a financial management perspective, there are several case studies talking about Johnson & Johnson's five-cycles budgeting process. While a bit complex (seen from inside the organization) the practice allows for multiple iterations of the financial forecasting in order to speed up adaptation to short-term market conditions. J&J is a constant high performing pharmaceutical company, with 55 consecutive years of dividend increases.
Which of the existing trends, topics or particular aspects within Performance Management have lost their relevance and/or importance, from your point of view?
Most industries today face increased volatile, uncertain, complex and ambiguous market situations. In such environments, anything that is planned and measured sequentially (such as year-end performance reviews, waterfall technology developments) is prone to bring in effects too late.
A better strategy, I find, is to embrace the agile approach "trademarked" in IT software development. The principle of agile management holds true in many other areas of activity, including performance management: it's all about coming up with a good enough hypothesis (sooner rather than later) and iterating it several times (through small/ incremental changes rather than large, complex ones).
For employee performance, this could mean regular informal performance discussions instead of a complicated, year-end review. For product management it could be about creating minimal viable products (i.e. imperfect prototypes) and improving them on an ongoing basis, together with customers (faster to market, cheaper and better on the longer run).
---
Practice
Which are main challenges of Performance Management in practice, today?
To keep up with an environment which becomes more fluid, more ambiguous and therefore harder to predict. This has implications in terms of what to measure (different KPIs?), how to measure (more scenario planning, sensitivity analyses etc.) and when to measure (much more regularly).
What should be improved in the use of Performance Management tools and processes?
It would probably need to be the same things are above: (1) finding better KPIs to measure performance (e.g. more customer service or innovative thinking in employee assessments), (2) building in more scenario planning, sensitivity analyses, risk assessments to anticipate changes in the environment and (3) more fluid performance evaluations (e.g. frequent chats with sales teams to monitor customer satisfaction or sales uptake).
What would you consider as a best practice in Performance Management?
As mentioned above, I think the best Performance Management system is one where financial and non-financial incentives are aligned and consistent across the entire organization. For example, if becoming more financially sustainable is the business goal of the year, then cost savings need to be encouraged and rewarded at employee, department and organizational level.
The other characteristic of a good performance management system is to be flexible and adaptable: if a new competitor enters the market unexpectedly is there a scenario covering this hypothesis or is there a decision-making process established to address this challenge immediately?
---
Education
Which aspects of Performance Management should be emphasized during educational programs?
I believe there is still a mainstream view that Performance Management equals employee performance (out of curiosity, I searched for "Definition of Performance Management" and first few Google articles consistently return the following definition: "Performance management is an ongoing process of communication between a supervisor and an employee that occurs throughout the year, in support of accomplishing the strategic objectives of the organization.
Therefore, I would like to see more discussion about Performance Management in other areas of organizational life such as: project/ program management, process optimization, competitiveness in the marketplace, business model innovation etc.
What are the limits that prevent practitioners from achieving higher levels of proficiency in Performance Management?
While performance management is everyone's responsibility, I believe a higher onus is on people managers and functional leaders. From what I have seen in my pharmaceutical career, there are two major roadblocks for these stakeholders in achieving proficiency in performance management: lack of organizational clarity and speed of job rotation.
Organizational clarity is hindered by highly matrixed and virtual structures. This is especially true in large pharmaceutical companies where it is not uncommon that an individual has a direct manager, a dotted line manager and even a project-level, temporary manager. It will be difficult for the supervisors of such individuals to ensure alignment with the rest of stakeholders on what concerns their direct reports' priorities and resource allocation.
Speed of job rotation can also harm the abilities of key employees to deliver a full cycle of success (both for themselves as well as for the individuals/ teams/ departments they lead). Many pharmaceutical organizations prefer to rotate their employees every 1.5 years on average, which is less than the "traditional" 3 years development cycle. When learning & execution needs to be accelerated, quality of long-term processes (such as Performance Management) is at stake.
---
Personal Performance
What is your opinion on the emerging trend of measuring performance outside working hours, during our private time?
Coming from a healthcare background, I am of course biased towards healthy lifestyle digital applications. I find them very useful if one is able to find the needle in a haystack (there are over 250.000 mobile health apps available and a short overview of the mHealth market can be found on medium.com– check for a post from Adoriasoft_Com entitled "Healthcare Mobile App Development and mHealth Apps in 2017").
More broadly, I guess the matter of measuring one's own performance in private life is strictly correlated with personality and preference: more analytical mindsets might even find it entertaining.
What personal performance measurement tools do you use (i.e. gadgets that track blood pressure, steps taken, heart rate, burnt calories or tools that help with one's finances or personal skills)?
Throughout the past few years, I have used various movement measurement apps (such as Fitbit) and sleep monitoring trackers (some of the more notorious ones being SleepCycle, Calm or Digipill). The latter have actually helped me wake up fresher than I ever thought possible, due to the precise coordination with light sleep phases.
At work I used to keep track of my daily performance via a simple, self-made excel file, showing major tasks, time spent on each, for which project and for which stakeholder/ customer. In this way I realized that 30% of my time was going on "Miscellaneous" (inbox cleanup, distractions from colleagues, various mandatory trainings, ad hoc assignments etc.).
I also realized I was not allocating enough time for my priority customers and projects, a useful insight to bring along in my regular performance reviews and be proactive about it.
---
Specialization Specific Question
Practitioner Point of View: Which were the recent achievements in generating value from performance management in your organization?
Takeda is a "40.000 employee startup", as CEO Christoph Weber likes to describe a global pharmaceutical company founded in Japan, more than 230 years ago. This means that our performance management system rewards both agility and stability.
From an agility point of view, the focus currently is on value innovation, customer excellence and operational effectiveness. The employees in my region (Europe & Canada) have goals related to these three KPIs in their annual objectives. There are internal competitions for generating innovative, digital health services for customers.
A new project management office has been created to monitor strategic projects related to these KPIs. From an external recognition perspective, Takeda has been granted multiple EyeforPharma awards for innovative patient support programs, disease awareness campaigns and digital healthcare solutions (social.eyeforpharma.com).
From a stability perspective, the values of Takeda-ism (Integrity, Fairness, Honesty and Perseverance) are monitored through an annual global employee survey. Career progressions for senior leaders depend, among others, on the results of this survey. Externally, in the PharmaRepTrak® 2017 report of Reputation Institute (reputationinstitute.com), Takeda was ranked 3rd out of 15 pharma companies in terms of reputable business practices, even if it entered the study for the first time last year.