MyDigital: Malaysia's digital transformation goals by 2030
Accelerating a digital economy is no longer just an option but a must. The United Nations reported that digital technologies have reached 50% of the developing world's population and helped transform societies. Meanwhile, the paper "The Role of the Digital Economy in Rebuilding and Maintaining Social Governance Mechanisms" suggests that digitization improves society at all levels, from the automation of businesses to new opportunities to human behavior and social relationships, especially interactions between governments and citizens.
Malaysia is not an exception. The COVID-19 pandemic forced traditional brick-and-mortar businesses to pivot online, and millions of Malaysians followed. This is evident in their shopping, entertainment, and education needs. 
The digital economy has been identified as a key economic growth area (KEGA) in realizing the Shared Prosperity Vision 2030, a blueprint released in 2020 by the government. It reflects the aspiration of making Malaysia a country that develops sustainably while achieving equitable economic distribution and inclusive growth. According to the Shared Prosperity Vision 2030, Malaysia should have clear policies and raise awareness on enabling citizens to adapt to the future economy instead of leaving them as mere consumers. Hence, MyDIGITAL was launched.
MyDIGITAL is a national initiative that epitomizes the government's aspirations to successfully transform Malaysia into a digitally-driven, high-income nation and a regional leader in the digital economy. MyDIGITAL's three goals are to inspire decision-makers to become creators, users, and adopters of innovative business models; use human capital to flourish in the digital economy; and cultivate a consolidated ecosystem that empowers society to embrace the digital economy. To meet these objectives, six strategic thrusts have been identified:
Drive digital transformation in the public sector

.

This can be accomplished by leveraging digital technologies, data, and digital intelligence, improving public servants' digital skill sets, and enhancing the quality of online services. By the end of the year, the goal is for all ministries and agencies to provide cashless payment options and 80 percent cloud storage across the government. In the short term, transforming the Administrative Modernization and Management Planning Unit (MAMPU) will fuel digitalization and adapt to emerging digital technologies.

Boost economic competitiveness by accelerating digital adoption, empowering digital management, and shaping emerging business models through digitalization.

Businesses that embrace technology and build on the digital economy will generate value and thrive as the economy transforms.

The goal is to have Malaysian industries be powered by innovative ideas and models.

With economic growth led by local entrepreneurs, the focus will be on productivity and improving livelihoods. This will bring in new industry players, resulting in a more vibrant and innovative economy.
Establish enabling digital infrastructure to help individuals participate in the digital economy.

Through a conducive digital environment provided by seamless and extensive digital connectivity, the government and businesses will be able to operate with ease and continuously innovate. Malaysia has made significant progress in improving the state and coverage of such key infrastructure. Broadband, data centers, and submarine cable landing stations are among the digital infrastructures targeted by this thrust. These infrastructures enable data generation, flow, exchange, consumption, and storage.

Build agile and competent digital talent to ensure that digitalization is successfully embedded across talent development, various levels of education, and the upskilling and reskilling of the existing workforce.

The key challenge for Malaysians as job requirements change and new jobs surface is to acquire the necessary skills to remain relevant. To thrive in the evolving digital economy, current and future workforces should be well-equipped with digital skills.

Create an inclusive digital society to bridge the digital divide and ensure that everyone benefits from the digital economy.

There are numerous government initiatives and programs in place to improve the well-being of society. However, a digital divide persists across income, strata, age, gender, and skill sets. To create a digitally responsible society, ethical behavior in the use of digital technology will be prioritized. This will be expressed through the improvement of safety and ethics in digital activities and transactions and through cybersecurity. For instance, companies can leverage existing initiatives, such as the Information Security

Governance, Risk & Compliance

Health Check Assessment.

Establish a trusted, secure, and ethical digital environment that allows businesses and society to fully reap the benefits of digital services without jeopardizing safety, data security, privacy, dependability, or ethical standards.

The development of a holistic ecosystem is required, and this may involve a regulatory framework and cyber security capabilities to prevent threats or breaches that can disrupt the digital economy.
Twenty-two strategies, 48 national initiatives, and 28 sectoral initiatives support these strategic thrusts. Phase 1 began in 2021 and will last until 2022, when the foundation for digital adoption will be strengthened. In Phase 2 (2023-2025), inclusive digital transformation will be prioritized, and Phase 3 (from 2026 to 2030) will position Malaysia as a regional leader in digital content and cyber security.
MyDIGITAL's mission is to ensure that all Malaysians benefit from the opportunities of the digital revolution. To realize this, active participation from strong partnerships and between all stakeholders are necessary. With MyDIGITAL's implementation, the rakyat's standard of living and well-being are expected to improve, businesses will be able to optimize resources and expand their operations and market, and the government will be able to provide more efficient and effective services.
To learn more about strategy planning, sign up for The KPI Institute's Certified Strategy and Business Planning Professional course.
Editor's Note: This article was written by Aikaterini Sachinoglou and originally appeared in the 22nd edition of Performance Magazine Printed Edition.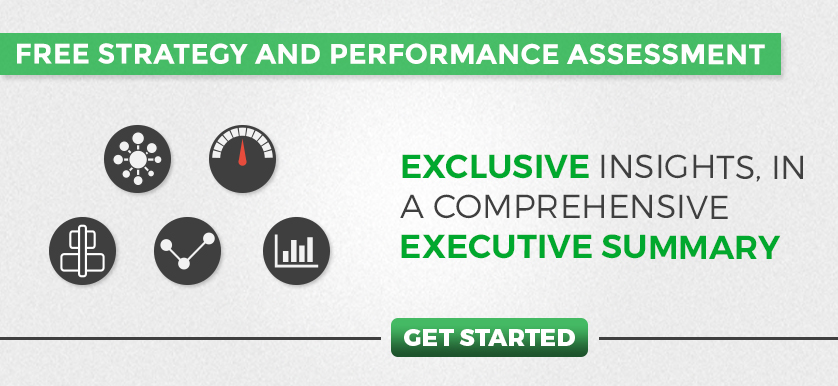 Tags: digital transformation, digitization, Malaysia, MyDigital