Latest Trends in Managing Sustainability in the Corporate Environment
An understanding of global business trends is essential these days. Changing international market structures and integrations can affect decision-making and strategies in the corporate environment.
New trends are percolating at the grassroots level. The role of trends may influence larger organizations over the coming years. Nowadays, adapting to new ways of working and workplaces is no longer a challenge for innovators and early adopters. Innovations in working style and work setup quickly become mainstream and rudimentary for most companies. Get ready to embrace these new approaches, or you may find that most other organizations already got it and moved on. 
As suggested by Nobel Prize laureate Paul Krugman, "Let us just consider climate change as the root of the whole problem lies in the carbon-dominated industry. To change it may give a strong impetus to the research and development of carbon-free energy resources and may open an era of new technological development."
New trends come with several driving forces, such as the integration of corporate, economic liberalization, free trade, transfer of technology, corporate financial flows, and transnational companies. 
All trends are affected by technology and vice-versa. Technological developments are and will be affected by social, economic, and marketing trends. 
The rate of change in work and the workplace is shifting into a much higher gear. Today, work is conducted across an increasingly broad range of settings, geographies, and time frames propelled by four major trends. These trends can impact how sustainability is managed and the fulfillment of a sustainable corporate environment:
The availability of enabling technologies and social collaboration tools. Technologies for collaborating with co-workers continue to become cheaper, easier to use, and ubiquitous. They are already being combined and synthesized into platforms that feature a wide range of tools to collaborate asynchronously and synchronously.
On the other hand, it becomes more difficult for workers to stay engaged and connected as they are more dispersed physically. So planners need to link conscious workplace strategies with social technologies and work policies to encourage socialization.
The shortage of knowledge workers. There will be a shortage of younger knowledge workers in the coming years. The Baby Boomer generation retires and younger workers take their place. Organizations will have to compete for workers who are more comfortable with and seek flexible work and alternative workplaces. 
As for the solution, there's a need for cultural change. The hardest part of changing the workplace is not the physical environment or technology but changing the people. 
Knowledge workers are the core of an organization. They possess a high level of creativity and productivity. These workers are described as people who "think for a living." Knowledge workers invent new products. They create and develop ideas and strategies rather than doing manual labor. 
To sustain knowledge workers, they should be given platforms where they can nurture ideas and create. Also, knowledge workers need to have a working environment where voices and opinions can be shared during the planning process. 
Knowledge workers are technology-dependent. So keeping up with the trends is a must for them. Allow them the choice of when, where, and how they are comfortable working. Let knowledge workers choose what working style and setup is beneficial as learning and growing are valuable for them while working.
The demand for more work flexibility. Workers will demand more work flexibility—the ability to decide how they should define and tackle specific problems and tasks and when and where work is done. 
To develop a solution, corporations can adopt new workplace practices. With workers increasingly scattered geographically, work practices need to adapt because it is no longer possible to communicate casually with a distributed work team. Leaders need to formalize good work practices for the team.
The World Economic Forum predicts that we are on the cusp of a fourth industrial revolution. Technological, socioeconomic, and demographic shifts are transforming the way we work. These shifts have made flexibility important in the way individuals, teams, and organizations work. 
There are many ways to incorporate flexibility into the corporate environment. These are the ability of employees to include the opportunity to change their working hours, work remotely, learn new software, and take on new roles. Flexibility also concerns employers as they need to assess strategy quickly according to the working style and personal needs of their employees. 
Some companies are switching to a hybrid work setup. This means that employees will report to the office on specific days and work from home for the rest of the weeks. This system comes with challenges and inconveniences, such as communication issues, coordination in terms of schedule, and the availability of resources in both types of workstations.
Some companies are also configuring the office layout in response to the hybrid work setup. One of the drawbacks is not everyone will have their own desks in the office anymore. This change means that employees may encounter problems with accessing and moving the resources they need for work or making sure they have a spot each time they return to the office. 
Before making any modifications to how work is done,  organizations should establish a system that will harmonize the time, tasks, and resources of employees. It would help ensure that everyone's goals are aligned and the workplace remains a happy and productive environment.  
Pressure for more sustainable organizations and workstyles. Perhaps the 800-pound gorilla is the push for organizations to drastically reduce their carbon footprint, whether through regulations or market-driven incentives and disincentives. 
Organizations will have to examine all major sources of greenhouse gas emissions, in relation to how, where, and when people work. Group locations, building efficiencies, commute patterns, and air travel practices must be observed. 
Employees have different workstyles also. Some feel comfortable when working independently, and some are more productive when collaborating. Some employees are emotionally aware and create supportive work environments. Some are ideal and detailed-oriented workers.
Edelman Data x Intelligence, an independent research firm, conducted a survey among 31,092 full-time employed and self-employed workers across 31 markets between January 12, 2021 and January 25, 2021.
In 2021, some employees were given the freedom to choose where and when they work. While 67% of employees chose in-person work collaboration, 73% of 31,092 full-time and self-employed people decided to stay at home and continue to work remotely. 
Sixty-six percent (66%) of leaders considered redesigning their office spaces to accommodate employees. The same study shows that leaders faced challenges and implemented changes just to give the best of both worlds to their employees. 
If you would like to improve your knowledge in corporate sustainability,  explore these sustainability-related publications:  Sustainability Reporting, The Health, Safety, Security and Environment KPI Dictionary, The KPI Dictionary Volume I: Functional Areas, and The Resources KPI Dictionary.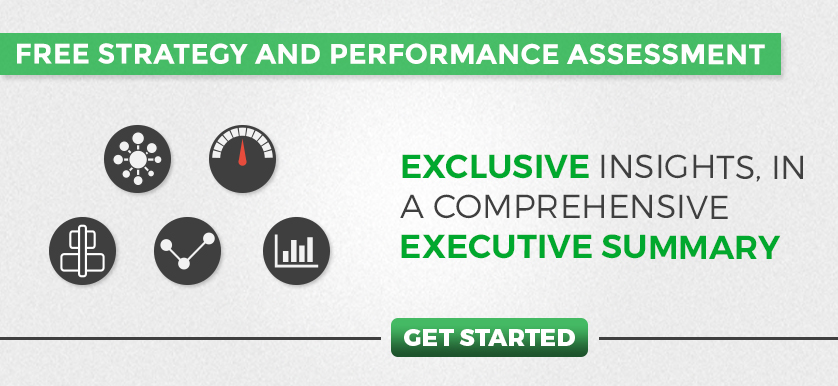 Tags: corporate sustainability, flexibility, knowledge workers, latest trends, managing sustainability, Sustainability performance, workstyles