Which KPIs Are Ideal for a Successful Social Media Campaign?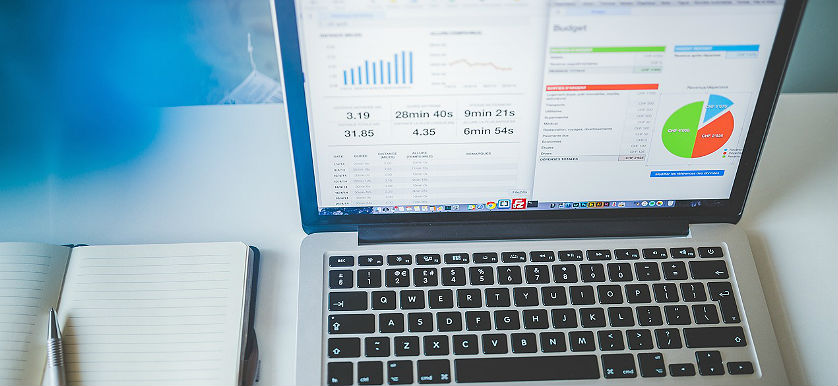 Online marketing encompasses a wide scope of communications, aimed at attracting and engaging the consumer. The overall objective is to persuade consumers to carry out a desired action. However, it is not enough to run a campaign and simply wait for results. A systematic process must be put in place to track and monitor performance as the campaign progresses.
Unlike traditional marketing campaigns (TV and print for example), one of the major advantages of a digital campaign is the ability to monitor activity in real time and modify the mechanics to boost performance.
In this post, we'll examine various ways to determine the success of your ongoing social media campaign and how to apply them effectively in your day-to-day activities. This is also relevant for individual profiles.
Why social media marketing is important
If you want to succeed as a business (or even a sole proprietor), a robust social media campaign is essential. It's not just enough to dominate just the offline market.
The number of smartphones used around the world is expected to exceed 2.5 billion by 2019. This means businesses will continue to encounter significant sales activities via their mobile platforms.
If you know how to engage and influence this channel, you'll stand a better chance of beating your competitors. Having a dominant online presence is key to maintaining good customer relationships and sustaining loyalty. An organized social media campaign can help you achieve this. The following performance indices will guide you towards an effective tracking process.
1. Follower growth
If people like something, they will come back for more. When an individual or company follows you on a social media platform – be it Facebook, Twitter or LinkedIn – it means they want to continue seeing more of your content. Follower growth is a good metric for measuring progress, as it means people want to align with your brand or personality.
Ideally, you should grow your followership consistently. This means the content you churn out regularly should be fresh, interesting and engaging enough to attract new fans, followers and page 'likes'.
On the flip side, a steady decrease in followership could be an indication of disinterest. When this occurs, you'll need to improve the quality of content or your whole social media strategy.
2. Mentions
It's important to know what people are saying about you or your brand. Is it positive or negative? Are they even talking about you at all? Social media 'mentions' are a key metric for determining how popular (or not) you are in the online space. Knowing the conversations taking place about your brand allows you to stay ahead of the narrative and act quickly if need be.
Certain keywords related to your brand – such as company name, services, products, and even your competitors – are mentions worth tracking. So, how do you keep track of these keywords, as you can't be online 24/7?
The answer is to set up a Google alert for certain keywords. This is free, but if you want alternatives, you can register them as well. The program identifies your keywords and notifies you whenever you're mentioned online.
3. Likes and reactions for your posts
Engagement rate is a very relevant KPI when it comes to managing online content. In fact, it might be the most important metric, as it helps you determine whether your audience is interested in the content you publish. This KPI allows you to strategize and put some flavour into your content.
If your engagement rate is blank, you should find out why. Could it be you're talking to the wrong audience or your message is a bit outdated? Maybe it's just plain boring? Consider checking what is trending online and align it to your posts.
Sometimes, studying your competitor can prove useful. Add some spice to your content and use relevant information to make it resonate with your audience.
4. Determine your reach
This KPI measures the total number of people your post has reached, within and outside of your audience. When users engage your content, their activity is seen by their followers. This increases your page reach. The more interesting the content, the more likely second-hand engagement will occur. This has the potential to double or even triple your reach.
Some brands reach their audience via 'non-active' sites. For instance, a parked domain name may feature engaging information that reaches out to prospective buyers and directs new fans to a page. Many brands drive traffic to their site via engaging content on their parked domains. This automatically increases your reach across other networks.
5. Find out your most popular content
If you know what's pulling the numbers to your page, then you can replicate or enhance it for better results. For instance, if you run a www.freeparking.co.nz and you notice more traffic on one of the pages (say, www.freeparking.co.nz/web-hosting/), then you need to improve that particular page more.
Knowing your best performing content is a great way to get insight on what your audience likes, so you can duly deliver it to them.
Conversely, you can withdraw your least performing posts or repurpose them with more relevant information. This allows you to tailor subsequent posts around audience interests and avoid topics that don't drive engagement. Many social media networks have inbuilt analytics to guide you accordingly.
6. Study your click rates
Clickthrough rate refers to the ratio of users who click on your content to the total number of people that see it. This is often measured as a percentage. For example, if 1000 people saw your Facebook post and only 10 people clicked on it, the clickthrough rate (CTR) is 1%. Based on expert analysis, a good clickthrough rate is 2%, but you should strive to continually increase this figure.
You can increase your clickthrough rate by making your content relevant, enhancing the efficiency of your web page and using the right keywords. Programs such as Google AdWords and Google Analytics help you track the performance of your CTR regularly.
Most (if not all) social networks have their own insights page, and you can get more when you register for a premium account.
Your KPIs are a good way to stay on top of your social media objectives. Are audiences responding the way they should? How popular is that Twitter post? Can you drive sales at your current CTR value? With these performance figures, you can manage your online activities to augment your overall marketing goals.
Image sources: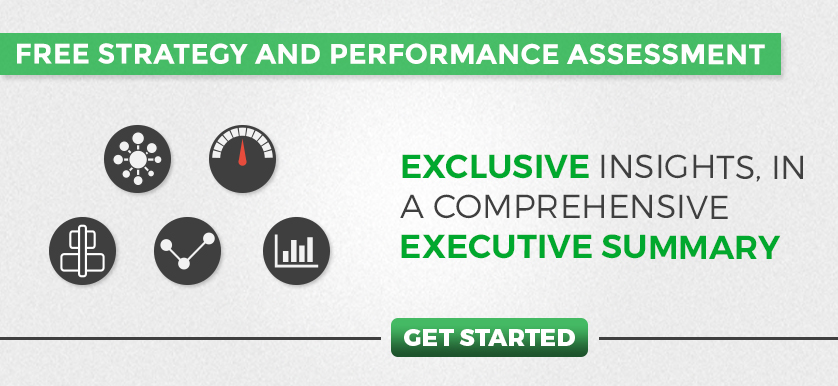 Tags: Digital marketing performance, KPI, Social Media performance