5 Ways to Improve your Health with Dandelion Root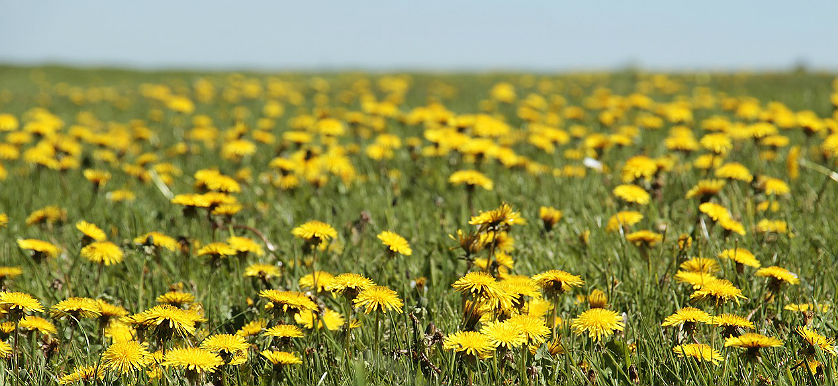 Initially thought of as only a common weed, extracts from dandelion plants have become more and more present in today's healthcare industry. While for many this view persists in present day times, modern medicine has generally adopted this representative of the Daisy family and is making good use of the many medicinal benefits its root, leaves and flowers offer.
Dandelion root had long been used in Korean and Chinese herbal medicine to improve energy levels and overall wellbeing. Therefore, let's see how we can take note of this and use nature's remedies to improve our nutrition, as well as our general health levels.
Liver Health
Dandelion root helps to improve liver function by speeding the body's ability to remove toxins. It also helps to increase the production of bile. A Korean study on mice found that it helps prevent damage to the liver caused by environmental toxins such as alcohol and chemicals.
It appears that its high concentration of antioxidants can protect liver cells, as well as warding off free radicals that can harm the cells.
When tested in rabbits on a high-cholesterol diet, treatment with dandelion root was found to improve plasma antioxidant enzyme activities and lipid profile.
The researchers concluded that dandelion has many potential hypolipidemic and antioxidant effects.
It also appears to protect against oxidative stress linked atherosclerosis as well decrease the atherogenic index.
From a nutritional standpoint, it also contains a variety of vitamins and nutrients that help to cleanse the liver and keep it working properly.
Kidney Health
Dandelion root is a powerful diuretic, which means it helps to increase the amount of water and salt expelled from the body as urine.
In fact, it is so effective, it has been used as a diuretic for over 2000 years in both Traditional Chinese Medicine and in Ayurvedic medicine. It allows the kidney to eliminate toxins more efficiently.
Medical herbalists use it to treat urinary and renal diseases by enhancing the renal elimination of fluids.
Reducing Cholesterol
Dandelion root can help to reduce high cholesterol levels. A study in which rabbits were fed a high-cholesterol diet and supplemented with dandelion root resulted in a significant improvement in the rabbits' health.
The root appeared to reduce total cholesterol levels, including triglycerides and "bad" LDL cholesterol. The rabbits also showed an increase in beneficial HDL cholesterol.
Urinary Health
Dandelion root may help to prevent urinary tract infections, as well as bladder disorders and other kidney issues. Because the root helps reduce uric acid whilst also stimulating urine production, it can be beneficial for fighting bacterial infections within the digestive tract and reproductive organs.
Although scientific evidence is somewhat lacking, there is an abundance of anecdotal reports from women who have used dandelion root to help remedy recurring UTIs or other infections. Some natural health practitioners also say that dandelion root may help to prevent cysts on reproductive organs.
Antibacterial
On top of its many other health benefits, dandelion root is also thought to harbor antimicrobial properties that can help slow or stop the growth of pathogenic bacteria.
Research by phytotherapists has found that dandelion root can be especially effective in fighting off certain strains of bacteria that can lead to staph infections and other foodborne illness.
Image source:
Originally published on BalanceONE.com