Free webinar: Understanding Key Performance Indicators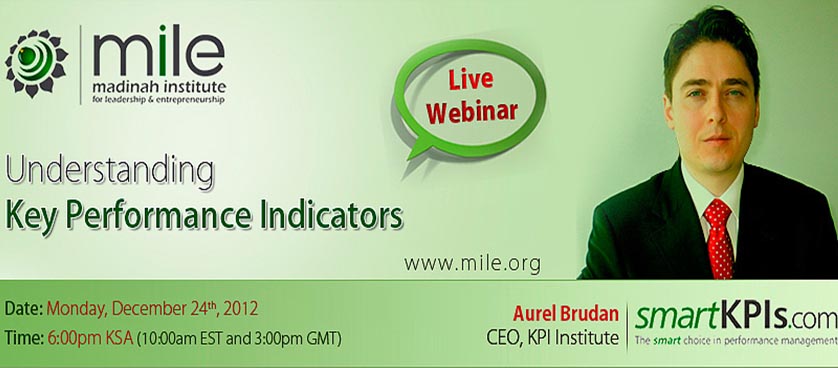 by Aurel Brudan, CEO, The KPI Institute
Time: 6:00pm KSA (10:00am EST and 3:00pm GMT)
Summary outline of the webinar
Working with KPIs is challenging due to the lack of standards in the terminology, definition and their use. The work done in this fields by The KPI Institute brings clarity to such topics and is the subject of the first in a series of webinars on good practice in managing with KPIs.
The first webinar in the series will address topics such as:
The role of KPIs.
KPI definition.
Linking metrics to Key Performance Indicators, Key Risk Indicators and analytics.
KPI naming standards.
Getting value from KPIs.
Learning outcomes:
Position KPIs in context as management tools.
Become familiar with KPI naming standards.
Learn from practical examples of how KPIs lead to insights and corrective actions.
About the Speaker
Aurel Brudan is the founder and CEO of The KPI Institute, the global authority on Key Performance Indicators research and education. Under his coordination the Institute research team documented over 7,000 KPI examples from 15 functional areas and 24 industries, reviewed 1,000+ performance reports from 125 countries and referenced 20,000+ resources, the result being www.smartKPIs.com, the premier destination for quality performance management and measurement resources. Other research programmes resulted in the development of two maturity models for performance management and measurement, as well as the establishment of the KPI Management Framework to provide the theoretical base for the Certificate in Key Performance Indicators Management.
As a consultant, Aurel conducted numerous performance management system implementations using solutions such as the Balanced Scorecard, operational dashboards and functional performance scorecards. Among his most important clients are Australia Post, the Australian Federal Administration, the Victorian State Government, Brisbane City Council, National Australia Bank, Qatar Supreme Council Of Health and SABIS. As an educator, Aurel has accumulated hundreds of hours of experience in a variety of settings, from open and in-house training delivery to tutoring management for the University of Melbourne. Aurel is a member of the Academy of Management, the Australian New Zealand Academy of Management, the Australian Marketing Institute and Fellow of the Australian Institute of Management.
Aurel has tertiary qualifications in both Economics and Marketing, complemented by postgraduate certificates in Advanced Learning and Leadership. Aurel is also in the final stages of his PhD. candidature, researching Integrated Performance Management Systems at the University of Melbourne and a Graduate Certificate in Commercialisation at the Melbourne Business School in Australia.
More on the webinar here: http://www.mile.org/webinar/understanding-key-performance-indicators.html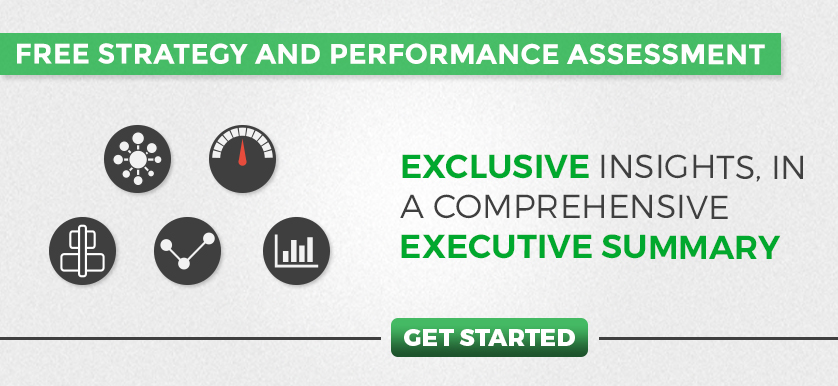 Tags: Aurel Brudan, ksa, Performance indicators, webinar