Expert Interview – Gary Cokins, Founder and CEO, Analytics-Based Performance Management LLC, USA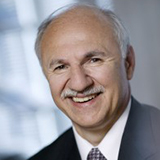 For the report Performance Management in 2013, The KPI Institute conducted 20 semi-structured interviews with practitioners, academics and consultants from 18 countries, who offered a detailed image on the state of Performance Management as a discipline.
One of the main editorial rules followed in the development of the content is that a discipline can only evolve through the combined efforts of practitioners, academics and consultants. Gary Cokins, Founder and CEO, at Analytics-Based Performance Management LLC, USA was one of the consultants that The KPI Institute interviewed.
1. What does the term Performance Management mean to you?
There is confusion in the marketplace about the term, Performance Management. Just Google the term and you will see what I mean.
The confusion begins with which phrase should we call Performance Management? This confusion in part is due to semantics and language. We often see in the press and media the acronyms BPM for Business Performance Management, CPM for Corporate Performance Management and EPM for Enterprise Performance Management. For this interview, I choose to use Enterprise Performance Management and its acronym EPM. I will also use analytics-based enterprise performance management when there is emphasis on analytics imbedded in the various EPM methodologies…
Additional confusion is that EPM is perceived by many as far too narrow. It is often referenced as a CFO initiative with bunch of measurement dashboards for feedback. It is much, much more. More recent confusion comes from the term being narrowly applied to a single function or department, such as marketing performance management or information technology performance management
Some good news is EPM is not a new methodology that everyone now has to learn, but rather EPM tightly integrates business improvement and analytic methodologies that executives and employee teams are already familiar with. Think of EPM as an umbrella concept. EPM integrates operational and financial information into a single decision-support and planning framework. These include strategy mapping, balanced scorecards, costing (including activity based cost management), budgeting, forecasting and resource capacity requirements planning. These methodologies fuel other core solutions such as customer relationship management (CRM), supply chain management (SCM), risk management, and human capital management systems, as well as lean management and Six Sigma initiatives. It is quite a stew, but they all blend together.
Primitive EPM methods existed decades ago. These methods were present before EPM was given a formal label by the information technology research firms and software vendors. Arguably EPM existed before there were computers!
2. What drives interest in Performance Management?
There have been, in my opinion, eight major forces that have caused interest in Performance Management because it resolves these problems:
1)   Failure to execute the strategy – I have already mentioned this. Although executive teams typically can formulate a good strategy, their major frustration has been failure to implement it. The increasing rate of involuntary job turnover of CEOs is evidence of this problem. A major reason for this failure is most managers and employees cannot explain their organization's strategy, so they really do not know how what they do – each week or month – contributes to their executives' strategic intent. Strategy maps, balanced scorecards, key performance indicators (KPIs), and dashboards are some of the components of EPM's suite of solutions that address this.
2)   Unfulfilled return on investment (ROI) promises from transactional systems – Few if any organizations believe they actually realized the expected ROI promised by their software vendor that initially justified their huge large-scale IT investment in major systems (e.g., customer relationship management [CRM], enterprise resource planning [ERP]). The CIO has been increasingly criticized for expensive technology investments that, although probably necessary to pursue, have fallen short of their planned results and return on investment (ROI). The executive management team is growing impatient with information technology investments. EPM is a value multiplier that unleashes the power and ROI payback from the raw data produced by these operating systems. EPM's analytics increase the leverage of CRM, ERP, and other core transactional systems.
3)   Escalation in accountability for results with consequences – Accelerating change that requires quick decisions at all levels is resulting in a shift from a command-and-control managerial style to one where managers and employees are empowered. A major trend is for executives to communicate their strategy to their workforce, be assured the workforce understands it and is funded to take actions, and to then hold those managers and employee teams accountable. Unlike our parents' workplaces where they retired after decades with their employer, today there is no place to hide in an organization anymore. Accountability is escalating, but it has no teeth without having consequences. EPM adds teeth and traction by integrating KPIs from the strategy map-derived scorecard with employee compensation reward and motivation systems.
4)   The need for quick trade-off decision analysis – Decisions must now be made much more rapidly. Unlike in the past where organizations could test-and-learn or have endless briefing meetings with their upper management, today an employee often must make a decision on-the-fly. "Yes or no?" "Go or no-go?" This means employees must understand their executive team's strategy. In addition, internal tension and conflict are natural in all organizations. Most managers know that decisions they make that help their own function may adversely affect others. They just don't know who is negatively affected or by how much. A predictive impact of decision outcomes using analytics is essential. EPM provides analytical tools including regression and correlation analysis. Insights gained range from marginal cost analysis to what-if scenario simulations that support resource capacity analysis and future profit margin estimates.
5)   Mistrust of the managerial accounting system – Managers and employees are aware that the accountants' arcane "cost allocation" practices using non-causal broad-brushed averaging factors (e.g., input labor hours, percent of sales) to allocate non-product-related indirect and shared expenses result in flawed and misleading profit and cost reporting. Some cynically refer to them as the "misallocation" system! Consequently, they do not know where money is made or lost or what drives their costs. EPM embraces techniques like activity-based costing to increase cost accuracy and reveal and explain what drives the so-called hidden costs of overhead – the indirect and shared expenses. It provides cost transparency and visibility that organizations desire but often cannot get from their accountants' traditional internal management accounting system.
6)   Poor customer value management – Everyone now accepts how critical it is to satisfy customers to grow a business. However, it is more costly to acquire a new customer than to retain an existing one. In addition, products and standard service-lines in all industries have become commodity-like. Mass selling and spray-and-prey advertising are obsolete concepts. This shifts the focus to require a much better understanding of channel and customer behavior and costs-to-serve. This type of understanding is needed to know which types of existing customers and new sales prospects to grow, retain, acquire, or win back using differentiated service levels – and how much to optimally spend on each type of customer that is worth pursuing. It requires working backwards by knowing each customer's unique preferences. EPM includes sales and marketing analytics for various types of customer segmentations to better understand where to focus the sales and marketing budget for maximum yield and financial payback. Return on customer is an emerging term.
7)   Dysfunctional supply chain management – Most organizations now realize it is no longer sufficient for their own organization to be agile, lean and efficient. They are now co-dependent on their trading partners, both upstream and downstream, to also be agile, lean efficient. To the degree their partners are not, then waste and extra unnecessary costs enters the end-to-end value chain. These costs ultimately pass along the chain resulting in higher prices to the end consumer which can reduce sales for all of the trading partners. Sadly, there have been centuries of adversarial relationships between buyers and sellers. EPM addresses these issues with powerful forecasting tools, increasing real-time decisions, and financial transparency across the value chain. It allows trading partners to collaborate to join in mutually beneficial projects and joint process improvements.
8)   The broken budgeting process – The annual budget process is often viewed as a fiscal exercise by accountants that is disconnected from the financial executive team's strategy and does not adequately reflect future volume drivers. Many budgets are often scorned as being obsolete soon after they are produced; biased toward politically muscled managers who know how to sandbag their requests. Though some organizations revert to rolling financial forecasts, these projections may include similarly flawed assumptions that produce the same sarcasm about the annual budgeting process. What is the solution? Entrepreneurs know the adage, "You need to spend money to make money." In other words, excessive belt-tightening can jeopardize an organization's success. Rather than evaluating where costs can be cut, it is more prudent to take a different view: Ask where and how the organization should spend money to increase its long-term sustained value.
3. What are your thoughts on the relationship between Performance Management at organizational, departmental and individual level?
Historically, the term "Performance Management" referred to individual employees and was used by the personnel and human resources function for employee appraisals. But today, the term is widely accepted as Enterprise Performance Management (EPM) of an organization as a whole whether it is a commercial, not-for-profit, or government organization. Clearly the performance of employees is an important element to improve an organization's performance, but in the broad framework of EPM, human capital management is just one component.
4. What are 2013 key trends in Performance Management from your point of view?
In my opinion there are nine 2013 key trends with EPM although some are extensions from prior years:
Increased acceptance of the importance strategy and execution using a strategy map with its companion, the balanced scorecard, from which KPIs are derived;
The need for more cost visibility and understanding cost driver behavior using activity-based costing (ABC) principles;
The shift from suppliers being product-centric to customer centric which requires customer profitability analysis;
Relentless improvements in planning, forecasting, budgeting, driver-based rolling financial forecasts, and predictive analytics;
The integration of EPM with enterprise risk management (ERM);
Greater use of internal chargeback invoices for IT and shared services with service level agreements (SLAs);
Integration of managerial accounting with popular process improvement methods (e.g., "cost of quality" for six sigma quality management; "lean accounting" for lean management);
Analytics (e.g., correlation, regression, segmentation, clustering analysis) imbedded in EPM methods;
Greater reliance on behavioral change management techniques to gain user buy-in and overcome resistance to change.
5. What aspects of Performance Management should be explored more through research?
Three aspects of EPM that deserve more research are:
Better understanding of motivational theory to drive behavior for increased accountability with consequences (e.g., incentives for pay-for-performance incentives against KPI targets).
Methods for calculating "customer lifetime value (CLV)" for marketing and sales initiatives (e.g., marketing campaigns) with business-to-consumer (B2C) industries.
Improved linkages of predictive driver-based decisions (e.g., what-if analysis, make-versus-buy, rolling financial forecasts) that reflect the changes in resource capacity expenses classified as sunk, fixed, step fixed, linearly variable, non-linearly variable or discretionary. This involves marginal / incremental expense analysis.
6. Which companies would you recommend to be looked at due to their particular approach to Performance Management and subsequent results?
There are hundreds, possibly thousands, of companies applying various EPM methods that are at different stages of maturity with each method and collectively with EPM as a whole. Rather than name specific companies, my suggestion is for the creation of "stages of maturity" assessments (or refinements of existing ones).
7. Which are main challenges of Performance Management in practice today
In general, one of the frustrations of those of us in the EPM advocacy community is the slow adoption rate of EPM methods. Technology is no longer the obstacle. Software from various vendors are proven. As earlier mentioned as a key trend, the obstacles and challenges involve behavioral change management (to gain buy-in) and cultural issues.
However, to be specific, main challenges with two EPM methods are:
Selecting the correct strategic KPIs for use in the balanced scorecard and selecting appropriate operational performance indicators (PIs) displayed in dashboards.
Right-sizing activity-based costing (ABC) models to prevent them from being overly complex and well beyond diminishing returns on extra accuracy relative to the incremental administrative effort to collect, validate, calculate and report the information.
8. What do you think should be improved in the use of Performance Management tools and processes?
I note that this question is not about improvement with EPM tools but rather the "use" of the tools. Although the former is not being asked, I would answer that a major improvement would be more robust integration of the EPM methods. For the latter, their "use," my answer would be imbedding analytics into the various methods. As an example, with a strategy map and its companion balanced scorecard, to apply correlation analysis to measure the explanatory value that "influencing" KPIs have on "influenced" KPIs to validate the quality of the KPI selection.
9. What would you consider best practice in Performance Management?
There is often ambiguity when it comes to describing a "best practice." Since EPM is such a broad integration of various EPM methods, at its "umbrella" level I repeat my opinion that a "best practice" is the seamless information integration among the methods combined with more imbedding of analytics in each method.
10. Which aspects of Performance Management should be emphasized during educational programs?
The challenge to selecting specific aspects for EPM educational programs is there first needs to be sufficient education about core methods of EPM as I have previously described. Once those basics reasonably well understood, an important aspect is how each method can be combined as sources for continuous rolling financial forecasts. This would draw on the four core elements:
Operational expenses (OpEx) – for recurring demand driven capacity and spending;
Strategy expenses (StratEx) – for projects derived from the strategic objectives in the strategy map;
Risk mitigation expenses (RiskEx) – for projects derived from the popular enterprise risk management (ERM) grid with its two axis of (1) financial impact of a risk exposure event, and (2) the probability of occurrence of the risk event;
Capital expenses (CapEx) – for traditionally determined capital projects.
11. What are the limits in order to achieve higher levels of proficiency in Performance Management among practitioners?
The most significant "limitations" among EPM practitioners are (1) their likely lack of sufficient experience implementing each EPM method, and (2) their lack of skills with behavioral change management to gain user buy-in and overcome the natural resistance to change that is to be expected (e.g., suspicion that the method is of little use, not wanting to be measured or held accountable, fear of knowing the truth).
12. If you are to name in few words the main aspects governing Performance Management today, what would they be?
I interpret this question as related to main aspects governing "the rate of adoption" of EPM methods today. It will appear as if I am repeating myself from my earlier answers (which I am). The slow adoption rate is much more behavioral, social and cultural. One aspect I have hesitated to mention is weak leadership. If the executive team does not have the vision of a fully integrated EPM suite of methods nor the emotional will to expand their level of maturity, then their organization will not attain a competitive advantage.
13. As a consultant, what are the most common issues that your customers raised related to Performance Management?
Unfortunately the most common issues involve misconceptions about the EPM methods. They typically misperceive that there are pre-requisites like perfect data quality, a single data warehouse (in contrast to disparate data sources), employee time-sheet data collection systems, and data from IT systems in place of some estimates from reasonably informed employees. EPM can be attained without these. If these misconceptions could be removed, there will be more impetus to "get started" or "go further."
For more interviews with professionals from all over the world, access Performance Management in 2013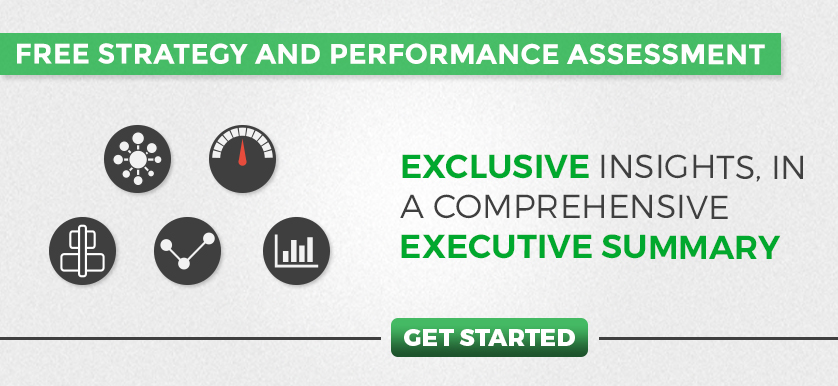 Tags: Balanced Scorecard, KPI, Performance Management, Performance Management in 2013, Performance Measurement