Designer Interview: Zsuzsa Ilyés-Fekete, Radius B+S, Hungary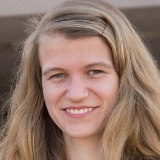 In 2020, the Performance Magazine editorial team interviewed Zsuzsa Ilyés-Fekete, Lead Architectural Designer  at Radius B+S, Hungary. Her thoughts and views on designing workplaces that are conducive to higher performance are presented below.
In your opinion, what are the main challenges when designing an office space?
I think it depends on the scale. When you are designing the building itself (shell&core design), office spaces are demanded to be efficient, yet representative, having flexible interiors full of daylight and high air quality. Most of the time, you also need to account for underground parking, which can be quite a challenge sometimes.
As for the fit out, the interior design part, I think the most important matter is to really understand what those spaces are actually going to be used for, to get a better grasp over the kind of workplace we are designing it for. This usually demands extra attention from the investor and the designer as well.
For example at Prezi, there are these so-called mood managers, paid by the investor, who are in charge of mapping the needs of the people working for the company, from time to time. Any office space-related remarks are then sent to the architecture office (Minusplus Architecture Office, in this case), who transforms these needs into spatial adjustments.
In my experience, the best office spaces are those that can be easily adjusted to the constant needs of the people working there. Concerning interior design, I would describe the designing of a good office space as a process, rather than a unique act.
---
How can an office's design improve employee performance?
It can actually do it in several ways. First and foremost, people will simple feel better in nicely designed spaces, and the better the employees feel, the better they perform.
With design, one can also control the acoustic aspects of an office space. Case in point, if you force people who need a lot of concentration and silence in open office spaces, they will tend to occupy the phone boxes which are small and dark most of the time. That is bad for their health.
This leads to an unintended consequence – there will not be enough space for people who are actually willing to talk on the phone. They will then move their phone sessions in the open office space, disturbing the people around them. In turn, this will lead to a lot of huffy people in you office space, simply because of bad office design.
Moreover, you can also enhance working in groups or you can help boost your employees' creativity, through design. There are special formulas for these, which you can find quite easily if we take a look at Google's offices, for example.
However, the most important thing is that it's not always about the design itself. It is also about letting people leave their mark on the environment they are spending so much of their time in.
This is why mood managers at Prezi are so efficient, or why scientists from MIT, working in Building 20, call it a magical incubator. The researchers working in Building 20 had the absolute freedom to  shape their environment to their needs, which in turn allowed them to create what they deemed as the optimal workplace.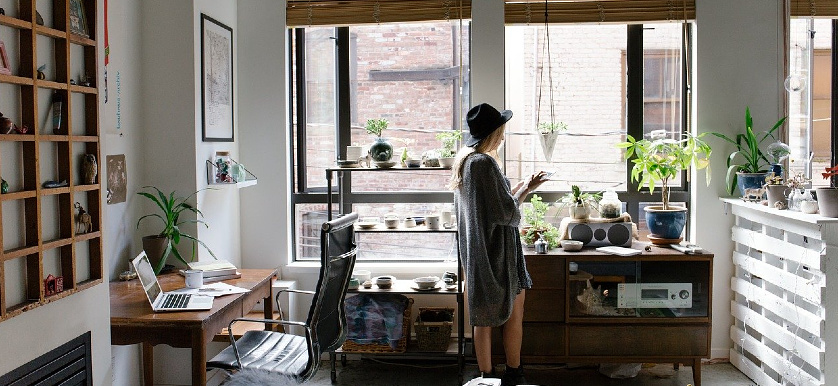 How can an office's design help engage employees?
If employees like to be there and it suits them, then they will become engaged by their surroundings.
Good design can also reflect the company's values. It is easier to engage employees through these values, by means of a good design, as it helps them visualize these ideas.
Surveys show that high quality design (the facade, the way the building looks like, the way other people talk about that certain building) can also bear an effect. Employees working in a representative building, in a nice area of the city, are more likely to be engaged at their workplace.
---
What are the main office design differences between some of today's industries?
This is not something that can be easily answered, as it is highly contextual. As I mentioned before, it depends on the way people are willing to use their space. Some might need more cellular offices, others might prefer open spaces, or maybe a mixture of both.
Creative industries might need a lot of workshops. Some need to be extra clean (laboratories), others tend to work fine when messy (some spaces for applied arts).
It all boils down to what each industry is known for, and what each company within said industry prefers.
---
Which office design (cellular office, shared office, and open-plan workspace) do you consider to work the best in practice?
I don't believe there is a best practice for this purpose. It absolutely depends on the kind of work you are about to do there. The best solution is to take your time & find out what your profile needs, and use only the highest standards in applying that knowledge.
This requires extra time and engagement, but it is well worth the effort. If you don't put in the extra effort, you might spend a lot of money on trends which look nice, but are worthless in practice, for your company.
---
Which are the biggest office trends that people should keep an eye out for, in 2020 and onwards?
If I were to peer into the future, I would say that the proliferation of the home office. I think a lot of our homes will transform into office spaces, which will mean larger homes, larger kitchens, a dedicated room/corner to work in and so on.

We are currently witnessing a shift from the home, as a place to sleep in, to the home where one can spend his life. Therefore, the demand for well-designed buildings, with nice interior design will increase, as people will now wish for their houses to be part homes, part workplaces.

Image source: