Balanced Scorecard & Strategy Summit 2013 – Day 1 – Session 4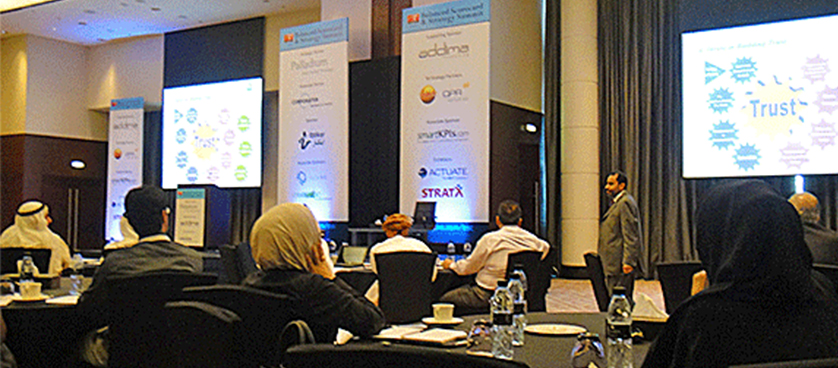 Dr. Fitaihi, CEO of International Medical Center in Saudi Arabia gave a presentation on the topic of "Protecting the Life of a Shared Vision: How to Create a Mission Guardian in Every Employee".
He explained the vision based on which he established the medical center – "not just a hospital, a way of life". Throughout his presentation he enlisted some of the tactics used in the process of establishing and developing the International Medical Center while making its mission every employee's job. Some of these tactics include:
Promoted the organization's mission through conferences and press releases
Used creative approaches such as creating a song called "Healing" as a way to spread the concept that each of us could be a source of healing
Start with the driver within – the importance of having the right intention
Addressed the problem of organizational alignment – encourage productive criticism, create multidisciplinary teams, focus on stakeholders' needs
Identified key performance dimension and conducted a "from-to" analysis
Developed their strategy map with Financial perspective at the bottom and by analyzing the linkage between the strategy map and their key stakeholder groups.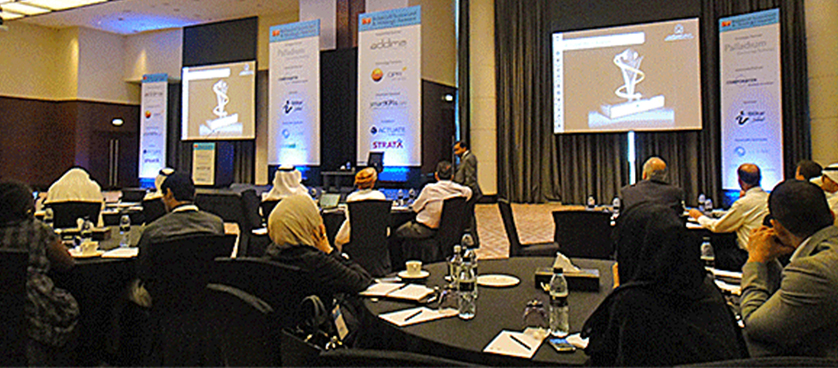 Among the results obtained from the approach of turning each employee into a mission guardian, Dr. Fitaihi mentioned that they received JCI medical accreditation with great evaluation scores. However, they believe the true value comes from their patients being happy with the treatment received. This was reflected in numerous awards for the organization and its leader, as well as the highest patient satisfaction score.
As the corporate social responsibility (CSR) topic had already been discussed by other speakers at the conference, Dr. Fitaihi expressed his own perspective on the CSR topic, synthesizing it as "CSR is not about giving an amount a money at the end of the year, it's about abiding with the highest standards of ethics every day."
Tags: Healthcare performance, International Medical Center, Performance in Saudi Arabia, Performance Management Events