Big Data: The Next Frontier of Performance Management
The value of Big Data has found its way to the core of many organizations. NewVantage Partners' 2021 executive survey showed that 99.0% of the companies they surveyed are investing in data initiatives while 96.0% attest that Big Data and AI efforts were generating results. 
However, working with Big Data is not easy for all companies. The survey revealed that 92.2% of leading companies consider culture (people, process, organization, and change management) as the top reason why becoming a data-driven organization remains challenging.  
Organizations should recognize that integrating Big Data into performance management would allow them to further improve their performance , make strategic decisions, and achieve higher efficiency in many areas of business. 
How does that happen? First, it is important to know what Big Data is and what it is not. 
Big Data is not about having a higher volume of data. IBM defines Big Data as "a way of harvesting raw data from multiple, disparate data sources, storing the data for use by analytics programs, and using the raw data to derive value (meaning) from the data in a whole new way."
Mayer-Schönberger and Cukier, authors of "Big Data: A Revolution That Will Transform How We Live, Work, and Think," wrote that Big Data can generate new insights and develop new forms of value in a manner that changes how people live.  
The reason is that Big Data can reveal trends and patterns. In an ever-changing business landscape, organizations working with Big Data would allow them to make decisions based on facts. This echoes what Geoffrey Moore, a famous American organizational theorist & author of "Crossing the Chasm," was quoted saying: "Without big data analytics, companies are blind and deaf, wandering out onto the web like deer on a freeway."
Big Data's Role in Performance Management and Measurement
The value of Big Data lies in improving the performance and processes of an organization. 
For instance, Big Data can provide insights into customer preferences. Understanding customer preferences and using them as a basis for strategies can lead to increased sales. With better forecasting, Big Data can guide companies in determining where they need to invest. A manufacturing company would be able to accurately identify the equipment that needs replacing. Moreover, the automation of high-level business processes can make organizations more effective and efficient. 
In the conference paper, "Is Big Data the Next Big Thing in Performance Measurement Systems?" the authors concluded that the presence of a variety of data could expand the horizons of PMSs due to the application of different kinds of metrics. The applications of Big Data in PMS are in planning, controlling, and improving business performance as well as in strategic planning, controlling operations, and processes improvement.
The authors found the reasons for using Big Data and PMSs similar, and they revolve around decision-making and action-taking. "PMS supports decision-making [by] providing meaningful and appropriate data [developed] through a series of activities, such as analyzing and interpreting data from past actions to influence the future performance."
Big Data in Action
The success of Netflix,  a streaming service company, is attributed to their usage of Big Data. For content development, their objective is to determine what their audience would want to watch next. To analyze the behavior and preferences of their over 140 million subscribers, Netflix used metrics, such as "What day you watch content," "Searches on the platform," "User location data," "When you leave content," "The ratings given by the users," and even "Browsing and scrolling behavior."
Netflix also uses Big Data in addressing challenges in production planning, such as determining shoot locations and arranging a shoot schedule. With prediction models, Netflix can minimize their efforts and reduce their expenses.
Xerox, the world's largest provider of digital document solutions, once faced a problem with its workforce and needed to cut employee training costs and lower the premature attrition of its employee pool. With the help of Big Data, the company executed a predictive recruiting program in order to assess and filter applicants. Big Data and Big Data analytics helped them recruit people who have more technical skills and are more likely to stay longer with them. This means lower cost of training. The reduced attrition successfully helped the enhancement of Xerox's bottom line.
Big data is a new source of competitive edge for any organization as it permits them to provide faster and more intelligent decisions, makes information more transparent, generates unprecedented insights into market situations and customer behavior, and optimizes business performance.
If you would like to discover new knowledge and the practical application of best practices used in analyzing statistical data, sign up for The KPI Institute's Data Analysis Certification.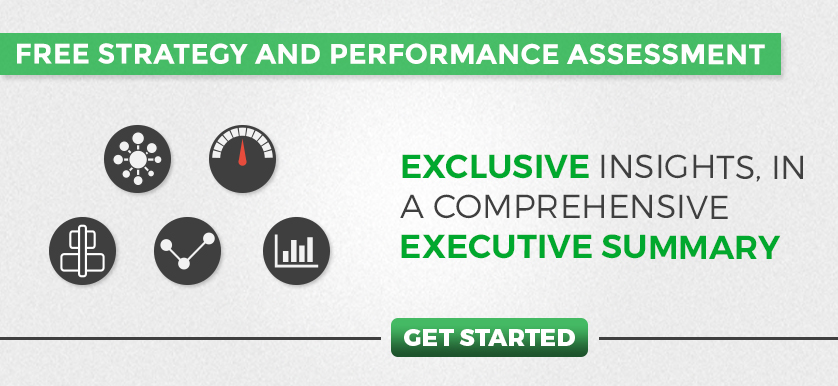 Tags: Big Data, Performance Management, Performance Measurement