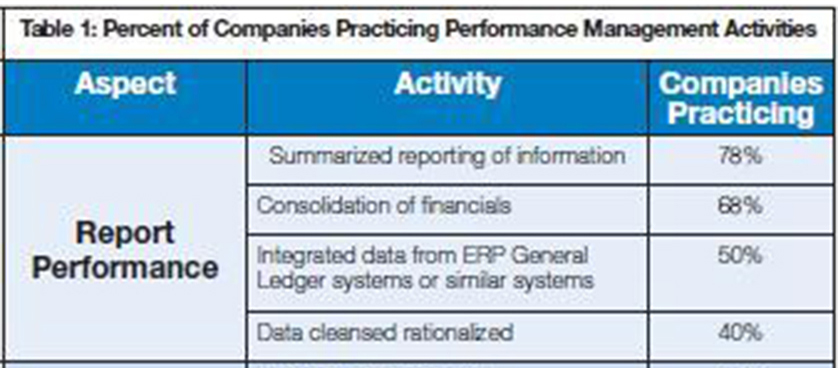 According with a 2007 SAS report on performance management issues, alignment is the most important benefit of performance management efforts. The report was based on survey data gathered online from 1143 respondents from cross-industry organizations across the globe (SAS, 2007). The report presents a detailed picture over the use of performance management tools, frameworks, systems and practices in the worldwide organizations.
Among the most important findings that were outlined from the survey (SAS, 2007) are:
• Performance Management practices have spread over most of the organizational functional areas. According the SAS survey findings, the operations function is most likely to drive the effort followed closely by the finance and human resources departments.
• Even though most of the performance management practices are multi-departmental, only a third of them are aligned across all departments.
• Most companies are looking for performance management initiatives that could boost their competitiveness.
• Cultural resistance, the human factor, is the primary factor to achieving performance management success.