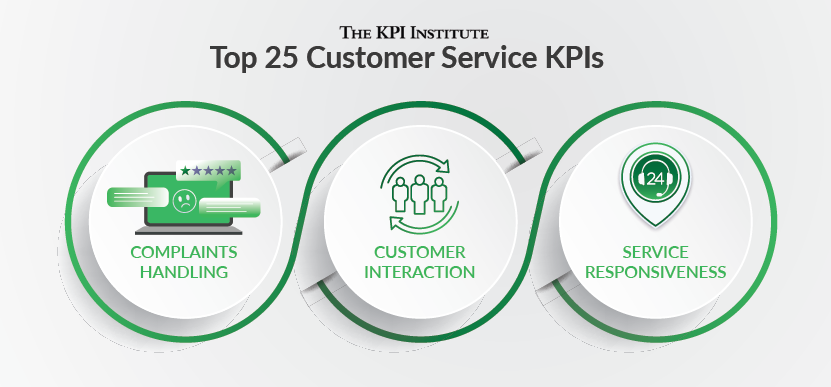 One way to understand consumer behavior is to reflect on how nature works. Studies show that birds have been evolving for a long time now: They grow bigger beaks and longer legs. This phenomenon, described as shapeshifting, occurs because animals are adapting to climate change.  
How consumers behave is not that different. 
Consumers' needs, concerns, habits, and preferences evolve. They respond to new technologies, new cultures, or crises like the pandemic. Developing a customer service strategy that addresses those changes is not always black and white. 
Change may come with different layers. For instance, in this pandemic, people have to distance themselves from crowds, but at the same time, they are more "connected" than ever before. 
PwC's Global Consumer Insights Pulse Survey in June 2021 shows that in six months, from October 2020 to March 2021, over 50% of the global consumers they surveyed have become more digital. While that suggests less interaction, a meaningful connection somewhere in the transition emerged. Forty-three percent of the respondents have started exploring what their respective regions offer, appreciating local products, and valuing their community more. 
Beyond consumer behavior
Consumer behavior refers to how consumers evaluate, choose, buy, and use products and services. As consumers adapt to the changes in their environment, companies are compelled to rethink how they approach customers. However, as consumer behavior trends witness new changes, a one-size-fits-all strategy remains elusive. 
The reopening of retail stores in some places and other signs of a return to normalcy could rev up consumer confidence. Or not. Businesses must consider areas where unemployment is high, the ability of the government to minimize the risk of case surges, and how consumers now view and manage their finances. 
For the consumers and the businesses, the trends are not just about behavior and how it leads to new systems and strategies. What lies behind these changes is the consumer's attitude.
Consumer attitudes refer to consumers' beliefs about, feelings about, and behavioral intentions toward some object. This object could be a product, service, brand, or any area of consumption. Attitude is what drives a consumer's purchasing decision.
The PwC survey revealed that 50% of the global consumers they asked prefer eco-friendly products, while at-home consumers have become "more environmentally sensitive" than those working away from home. Understanding consumers' emerging principles, such as sustainability and localism, can affect how customer service agents represent their companies. 
The effects of empathy
From financial difficulties to social awareness, the reasons for how consumers behave, think, and feel today call for more flexible, empathetic customer service.
PV Kannan, CEO and co-founder of customer experience software and services company  [24]7.ai, wrote that how the pandemic changed customer service reflects the challenges and difficulties consumers are facing. Some customers ask for extensions on payments, while some request faster delivery of their packages. 
Kannan calls on companies to show more empathy, not just because it is a good thing. "If there's one big lesson we've learned, it's that caring for your customers is good for business," he wrote. 
He made a good point. An empathetic customer service strategy can increase customer satisfaction, loyalty, and revenue. A study published in The Association for Consumer Research affirmed the link between customer satisfaction and a customer's willingness to pay. Customer experience data suggest that organizations who invest heavily in customer service systems with a human approach experience business growth.  
Monitoring customer service capabilities
How will a company know that empathy is working for the business and its customers at the same time? 
Empathy can't be directly quantified. But using key performance indicators (KPI) can help organizations assess and monitor their customer service capabilities.
The KPI Institute has launched The Top 25 Customer Service KPIs – 2020 Extended Edition, which presents the most viewed customer service KPIs based on smartKPIs.com, a database of over 21,000 documented KPIs.
The report can guide organizations as they go through the process of determining the KPIs for their customer service departments. They would be able to further understand how KPIs can improve their performance measurement practices.
The Top 25 Customer Service KPIs reflect three categories.
Complaints handling: It offers an overview of the complaint management system and the ability to reduce customer dissatisfaction.
% Customer complaints due to poor service or product quality

# Complaints received

% Complaints resolved

# Frequency of customer complaints

% Customer satisfaction with complaints handling

# Time to resolve complaints

% Complaints responded to within a standard time
Customer interaction: It measures the ability to respond and solve clients' requests.
% Call completion rate

% First contact resolution rate

% Not in good order account applications (NIGO)

% Interactive voice response (IVR) completion rate

# Longest delay in queue

# After call work time

% Blockage

# Time from inquiry to response

% Resolution of queries the same day
Service responsiveness: It indicates how fast and efficiently a company responds to its customers.
# Speed of answer (SA)

# Call handling time

% Customer satisfaction with service levels

% Calls answered within service level time

# Longest call hold

% Customer calls answered in the first minute

# Pick-to-ship cycle time for customer orders

% Visit customers served within 3 minutes

% Call abandon rate
Time, context, and communication skills matter in the customer service process. While companies do not have complete control over the disruptions on consumer preferences and mindset, they can set up strategies, improve their performance, and streamline their processes to influence consumer journeys. 
And it starts with knowing what works and what doesn't. 
To view the complete profiles of the 25 most popular customer service KPIs and exclusive in practice recommendations, download the Top 25 Customer Service KPIs – 2020 Extended Edition here.