Over motivation – How does it influence business performance?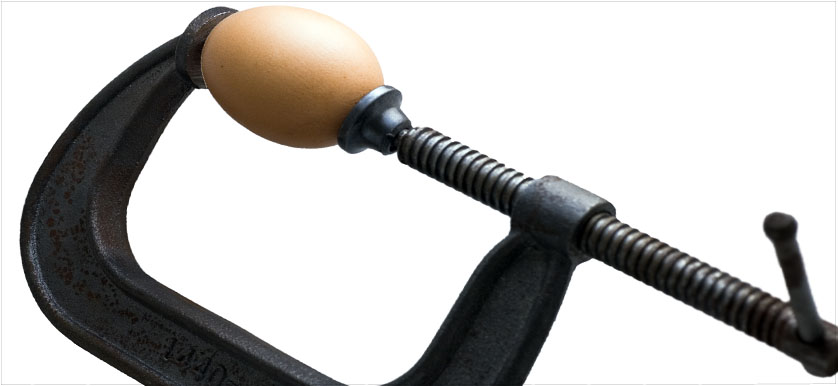 Nowadays, in the highly competitive business environment, performance has become both an aim and a desideratum for companies. In order to thrive and perform well at organizational level, a company needs motivated employees. However, as motivation raises, directs and maintains behaviors or attitudes, it can easily cross over, from constructive to destructive both for the individual and the company.
"Being motivated" is a broad expression that has gathered many definitions over time. However, they all state that is has different levels. From this perspective, a company's focus should be on setting employee motivation at the right level and not necessarily at the highest possible level.
While it is well known that an under motivated employee performs poorly in achieving his tasks or his goals, it is less common for companies to take into consideration the fact that an over motivated employee can perform just as bad or even worse than a demotivated one. This antithetical fact happens due to the pressure one puts on himself once the motivational factor is at stake.
Managers should think twice when deciding on the given reward when individual goals are achieved and if they make it known to the employee since the beginning. A substantial reward, such as three times the salary or a promotion to a management position, makes most employees fail in achieving their goals. When a significant external motivational factor is added to an employee's internal motivation, all his focus and efforts will be directed to that factor only, more specifically to achieving it. This external factor imposes even bigger pushes from themselves to make sure they will successfully achieve it. Effort and pressure become stress factors that on medium and long terms will result in failure, due to a lack of concentration, distributive attention, focus on details and fast reaction capacity. As individual targets are set based on a company's goals, each unachieved task of an employee means a step back in arriving at the desired performance level for the company.
How significant the motivation factor is for an employee's performance depends on his own set of values and priorities that filter and give meaning to external inputs. In identifying what are the motivational factors for their employees, leaders will make sure that they have knowledge about their needs and personal targets. The advantage on this topic for management boards, with today's society and globalization is that they are witnessing an uniformization regarding people's needs or values, which makes them more easy to identify.
Organizations can also take into consideration under performance that comes with over motivating factors for persons in terms of new recruits and their wage offer. An offer way above the market level puts the focus on the financial aspect, and this approach has been proved to be a poor choice in delivering satisfactory performance over time.
The approach for providing optimal motivation to employees brings two main benefits to an organization: boosting employee performance, as well as cost savings for the company.
References:
Image source: