Expert Interview – Peter Bintu, Supervisor Corporate Performance Reporting, Uganda Revenue Authority, Uganda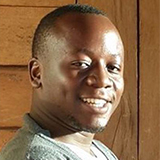 For the report Performance Management in 2013, The KPI Institute conducted 20 semi-structured interviews with practitioners, academics and consultants from 18 countries, who offered a detailed image on the state of Performance Management as a discipline.
Peter Bintu, Supervisor Corporate Performance Reporting at the Uganda Revenue Authority, Uganda was one of the practitioners that The KPI Institute interviewed.
1. What does the term Performance Management mean to you?
From my point of view, Performance Management is ensuring that goals are effectively and efficiently met at all different levels from the individual employees, departments, processes and other areas throughout the organization while ensuring that all the different levels are aligned in order to to achieve the ultimate purpose of the organization.
It can further be the process by which organizations align their resources, systems and employees to strategic objectives and priorities.
2. What drives interest in Performance Management?
Most organizations are interested in Performance Management because it can help them align performance at all levels from the employee to the organization. In most cases, the lack of alignment keeps them from achieving the goals and delivering against their mandate. With this in mind, many organizations turn to Performance Management.
3. What are your thoughts on the relationship between Performance Management at organizational, departmental and individual level?
Usually, Performance Management at all these levels is done in distinct ways, yet it should be done together. So I believe Performance Management is very effective when aligned and connected all the way from the top, from the organizational level, and cascaded down to ensure that every employee in the organization knows how his particular role is aligned to the overall and how what he does affects the bigger picture. I believe such an alignment achieved in Performance Management contributes to the overall performance of the organization.
4. What are 2013 key trends in Performance Management from your point of view?
From my point of view, I can say that most companies see Performance Management as aligned to the financial aspect. So more and more companies are mainly focusing on the bottom line, on the profitability, in terms of expenditure and getting revenue. They are so concentrated on the financial aspects and they forget that performance usually involves other aspects, like innovation. There is usually not enough attention paid to these aspects although they usually contribute a lot to the performance and the dynamic of the organization.
5. What aspects of Performance Management should be explored more through research?
One of the areas I think that could be looked at is measuring very clearly how training, for example, helps increasing the performance of individuals. A lot of companies today are spending lots of money in trying to build up capacity, and this is hard to translate and monitor when it comes to how much do they recover from this investment. So it would be interesting to know and to be able to say how performance is supposed to improve at this level, so that organizations would know how much they should invest in it, to be accountable for people who have been trained, in case they are not able to deliver as expected.
6. Which companies would you recommend to be looked at due to their particular approach to Performance Management and subsequent results?
One company I'd recommend would be Barclays Bank. I've had the opportunity to look at their Performance Management and the way it's aligned is quite impressive. They structured their Performance Management system starting from the organizational level to all the other levels, and all the way to the very last employee, so at this point everyone knows how their particular role contributes to the overall performance. I think that this would be one company that gives a good picture of a Performance Management system.
7. Which are main challenges of Performance Management in practice today?
Performance Management is not yet seen as important by many companies, and this is a big challenge, as they feel they can do well without Performance Management. In my country, many businesses start up, but they don't make it, because they usually focus just on bringing in money, and they rarely look at Performance Management. Most businesses in Uganda just look at the bottom line, they don't consider Performance Management as one of the critical factors that contribute to their success. It is all based on reliability, so for example when people are hired, it is assumed that they are productive just by looking at the number of hours worked, and this is not always accurate. Maybe this is also one of the reasons why our businesses have a very high mortality rate.
8. What do you think should be improved in the use of Performance Management tools and processes?
I believe the tools and processes could be simplified, so that even small and medium companies will be able to utilize them. As we can observe, Performance Management has usually been left to the bigger companies. However, small companies should be able to gradually grow and become big, so it's important to have simplified tools, for the developing companies to able to implement them. In this case, we would see many businesses succeeding because they can measure their performances throughout their life cycle, and when evolving the tools can be adjusted. Perhaps small and medium companies are unable to hire people with extensive knowledge of Performance Management and HR practices, as we see in big companies, so the tools should be simplified in order to ease their access.
9. What would you consider best practice in Performance Management?
I'd consider a best practice, and here I offer Barclays as an example again, when all the staff in the organization is involved in Performance Management, when all employees understand how it is implemented in different departments, when they understand that Performance Management is not just a management tool, but it is something that helps management to monitor performance, something which could also help them see the areas where they are not being thorough and show them where they can improve. I think these aspects represent effective Performance Management at all different levels, as the individuals will understand its purpose and this will become part of the organizational culture, so the employees will be able to embrace it and really utilize it order to improve the performance of the organization.
10. Which aspects of Performance Management should be emphasized during educational programs?
I think people should be trained on the alignment aspect, in order to learn how to make the alignment and then how to set up objectives at different levels. Most of them have a problem with cascading, as you will find companies which, at the organizational, have almost the exact measures as the ones established at a team level, so it doesn't come out clearly what the difference is in how the two of them contribute to the overall image.
11. Which are the limits in order to achieve higher levels of proficiency in Performance Management among practitioners?
The first limitation is the level of commitment, for example from management to people, as most employees feel they are not behind all the process, as it is something that only management should know and managers should just say when they are performing or not.
Another limitation is that organizations right now are changing very quickly in order to catch up with the competition, to catch up with the environment and the different changes. The organizations are adapting, but Performance Management is not adapting as fast as the organizations do. Most organizations have improved their processes, their way of doing business and measuring performance, so a sort of disconnection appears, which also limits the proficiency of Performance Management.
12. If you are to name in few words the main aspects governing Performance Management today, what would they be?
One aspect would be just in time feedback. If people receive feedback on their performance as soon as possible, they can easily align to the overall image.
Then, I believe people should be deployed in terms of their strengths, and the Performance Management at individual level should emphasize these strengths and also identify their weaknesses.
Also, I believe that Performance Management should focus on the outcome. Most of the performance operations don't usually end up being well aligned throughout the organization because you find people performing very well, in terms of processes, but the outcomes are not getting better. So I think there should be a higher focus on the outcome, as opposed to the processes.
Lastly, I think there should be more coaching and mentoring from the senior staff. Different employees should be able to coach their immediate subordinates, as this usually helps not only in terms of knowledge and skills, but also in terms of improving people's attitudes. In this way, they could gain appreciation for Performance Management as a whole.
13. Which are the recent achievements in generating value as result of Performance Management put in practice in your organization?
Currently, we are in a process of reviewing our Performance Management practices, because last year we noticed that we had so many individuals performing, but the organization as a whole did not perform as well. So now we are trying to make sure that we align our individuals' performance to the organizational performance, based on the idea that when people will perform outstandingly, then ideally the organization should be performing in the same line.
When it comes to data from our performance reviews, for the last quarter we are seeing an improvement in the way we are performing and we hope we will be able to sustain that improvement across the rest of the year and the forthcoming years.
For more interviews with professionals from all over the world, access Performance Management in 2013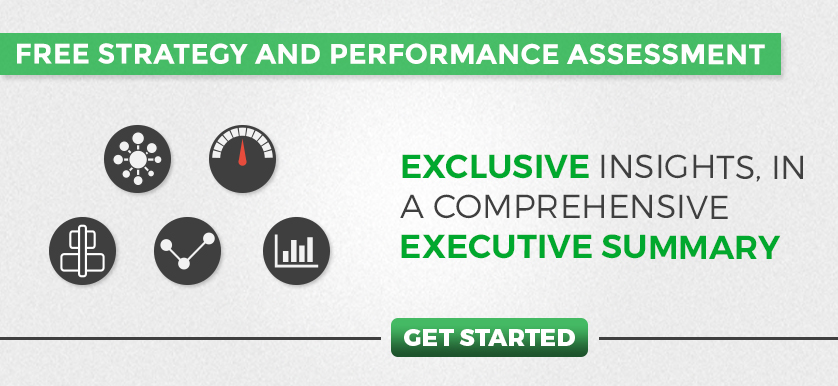 Tags: Performance in Uganda, Performance Management, Performance Management in 2013